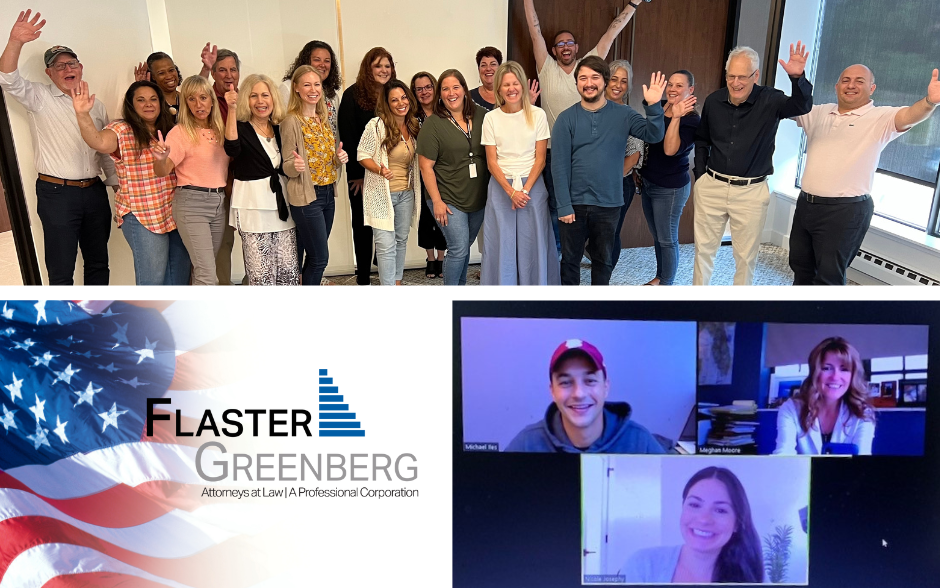 For the ninth year in a row, Flaster Greenberg's employees participated in Jeans for Troops Day, a nationwide movement to raise funds to support GI Go Fund, a not-for-profit organization whose mission is to help Veterans find employment, go to college, access their benefits, and receive housing assistance.
A simple act of wearing denim to work can have an incredible impact on the life of a military Veteran. This program serves as an opportunity for employees to dress down at work while supporting Veterans in their greatest time of need. Flaster Greenberg's employees were encouraged to donate $5.00 each and
this year, thanks to their generosity, the firm raised $560 for GI Go Fund and increased their nine-year total to more than $3,500.
For more information about GI Go Fund, please visit www.gigofund.org.