Often referred to as "The Flaster Family," many of the firm's attorneys and support staff excel in and enjoy a variety of extracurricular activities outside of the courtroom. From running and skiing to community involvement and philanthropy, our employees do it all, and do it well.

2023 Annual Softball Game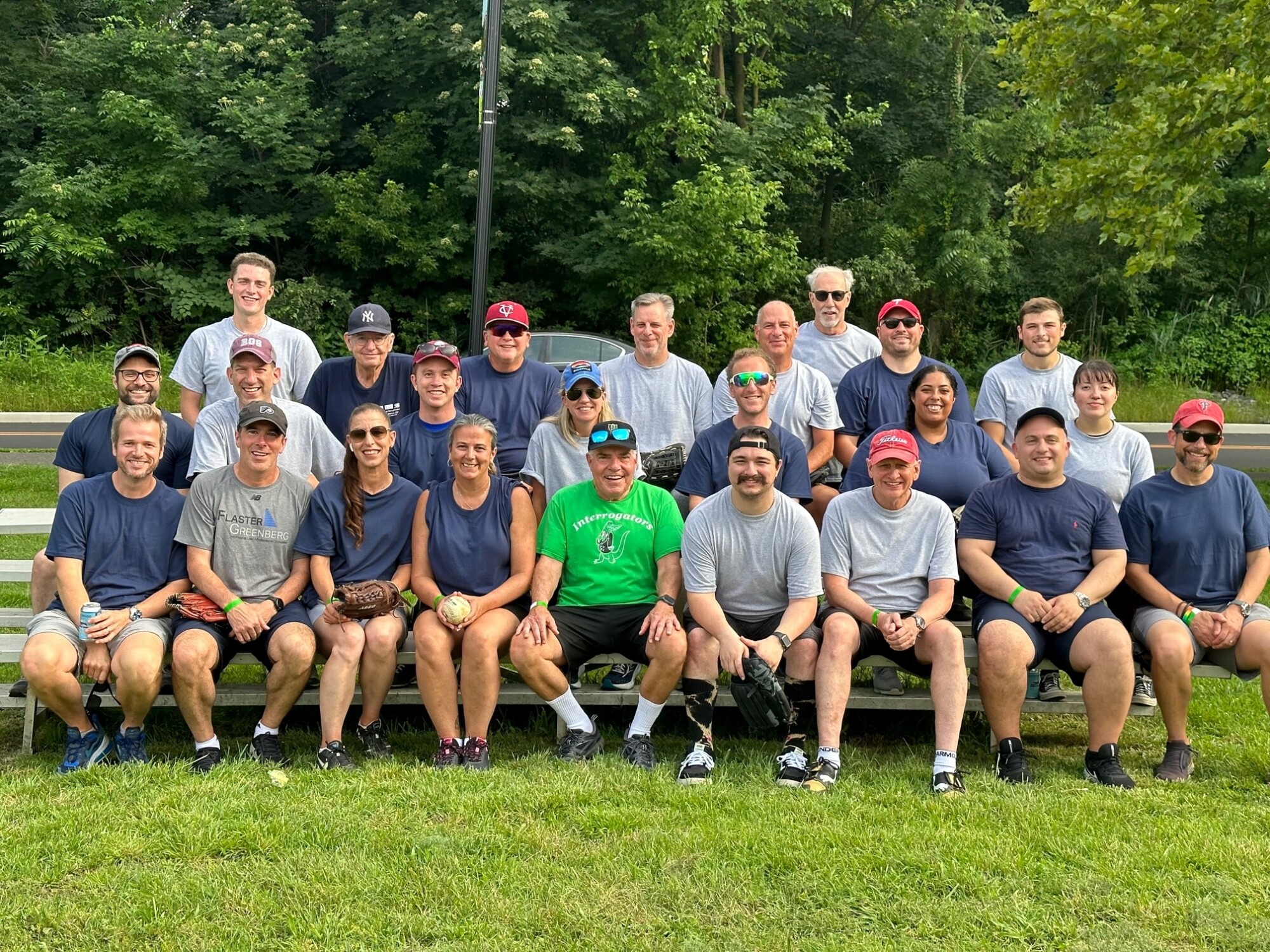 On a hot afternoon at Cooper River Park, more than 90 employees and their family members attended the firm's annual softball game to enjoy the lighter side of law and root for the Flaster Flyers and the Flaster Favorites.
The fun, yet competitive outing included many impressive hits and catches. Of course, there were a few dropped balls, and various swings and misses. However, when ball and bat connected – those hits (or catches!) certainly impressed! After six innings, the final score was: Flaster Flyers - 18 and Flaster Favorites - 9. The MVPs: Flaster Greenberg's contagious camaraderie and the opportunity to meet our colleague's loved ones!
Night Out at Citizens Bank Park - Phillies Game!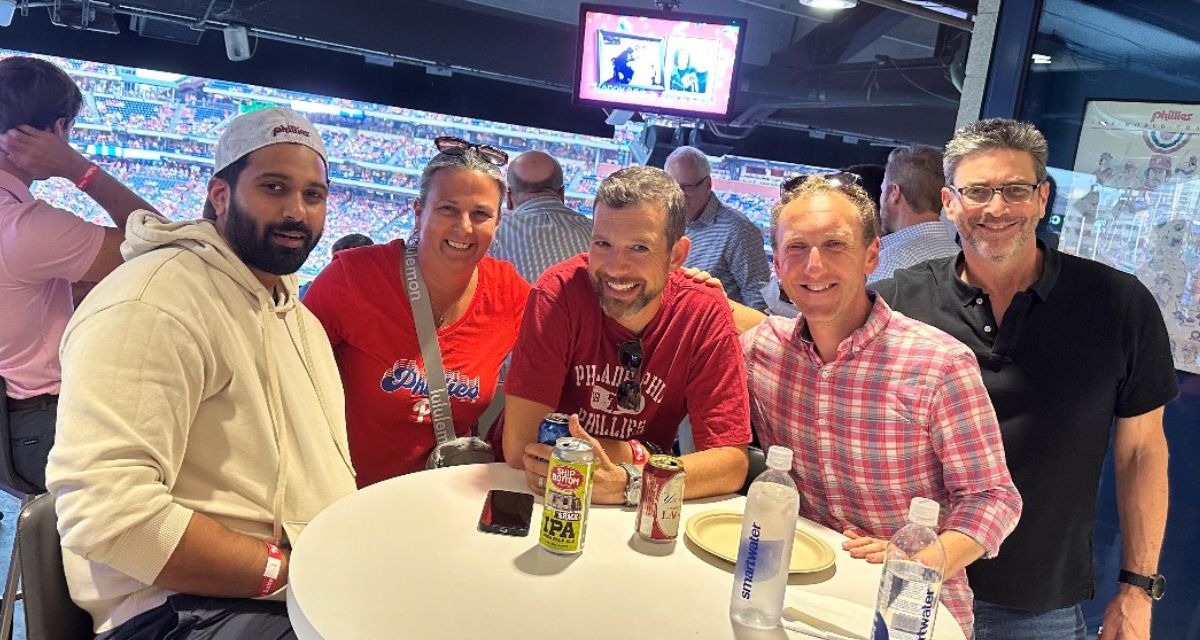 Attorneys and staff enjoying a beautiful night at the ball park. Go, Phillies!

Practice Group Team Building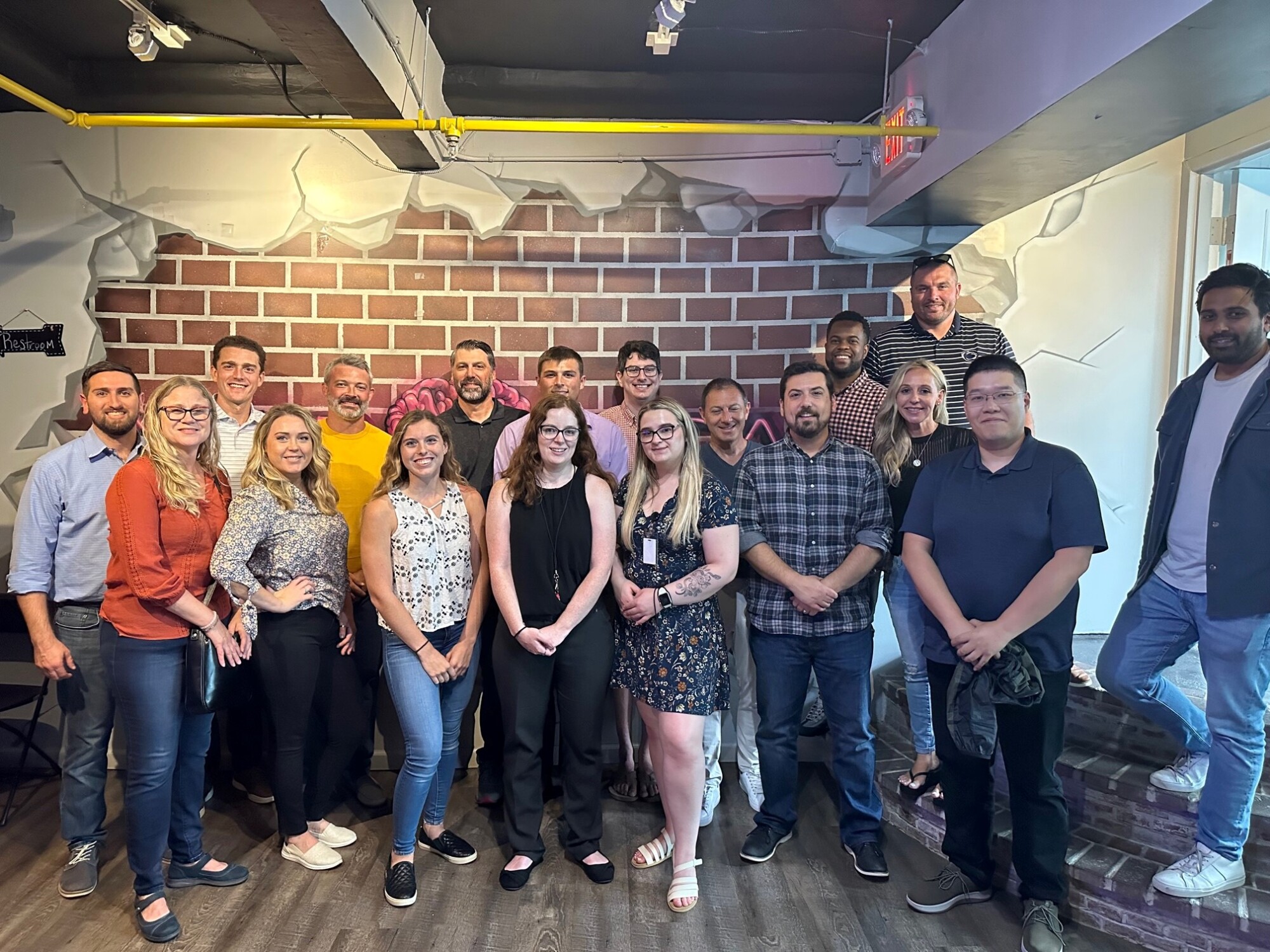 Our Patent Practice Group's attorneys, paralegals, and administrative assistants embraced the "lighter side of law" by getting out of the office and away from their computers to strategize, be creative, and work together to solve the mysteries and puzzles that come with an afternoon at an escape room in Philadelphia. One group prevailed, but, let's be honest, there were no losers because they all had an incredibly fun time collaborating.


44th Annual Philadelphia Bar Association Run/Walk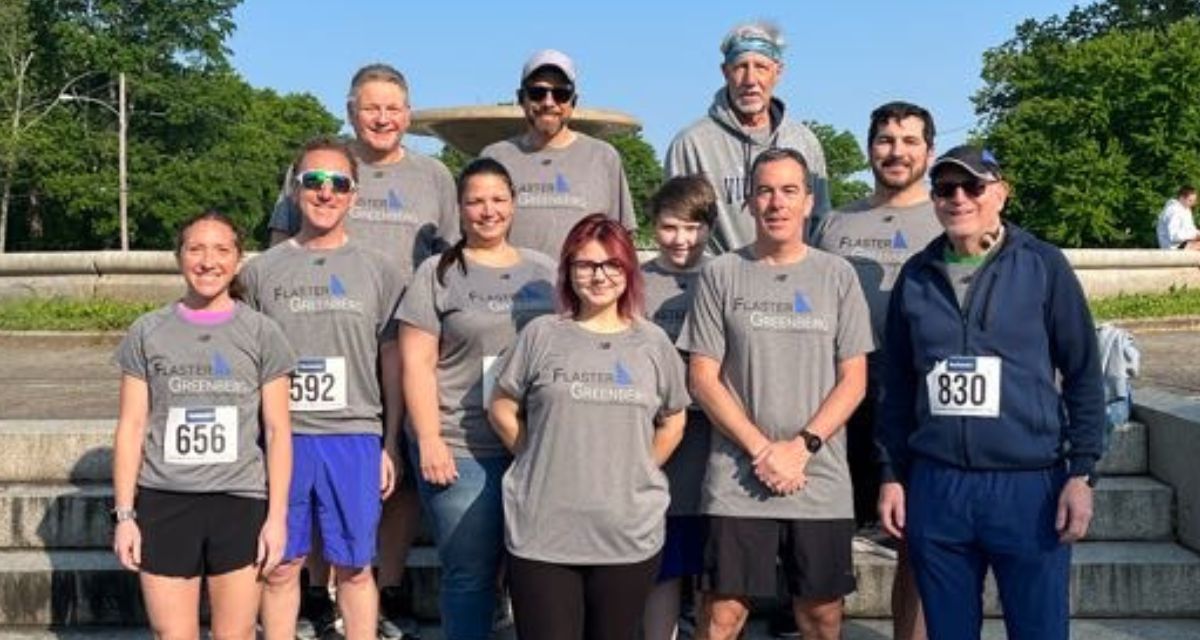 Flaster Greenberg was proud to organize a team of attorneys, staff, and family members to participate in the 44th Annual Philadelphia Bar Association Run/Walk. The group enjoyed a beautiful day in Fairmount Park for a good cause. The run/walk benefits the Support Center for Child Advocates and their work on behalf of young people who have experienced abuse and severe neglect, while also putting a spotlight on the Philadelphia Bar Association's commitment to the health and well-being of children in the Philadelphia region. Our firm supports local organizations and have our employees and their families devote many volunteer hours to various civic and charitable endeavors.

Adopt-A-Family Program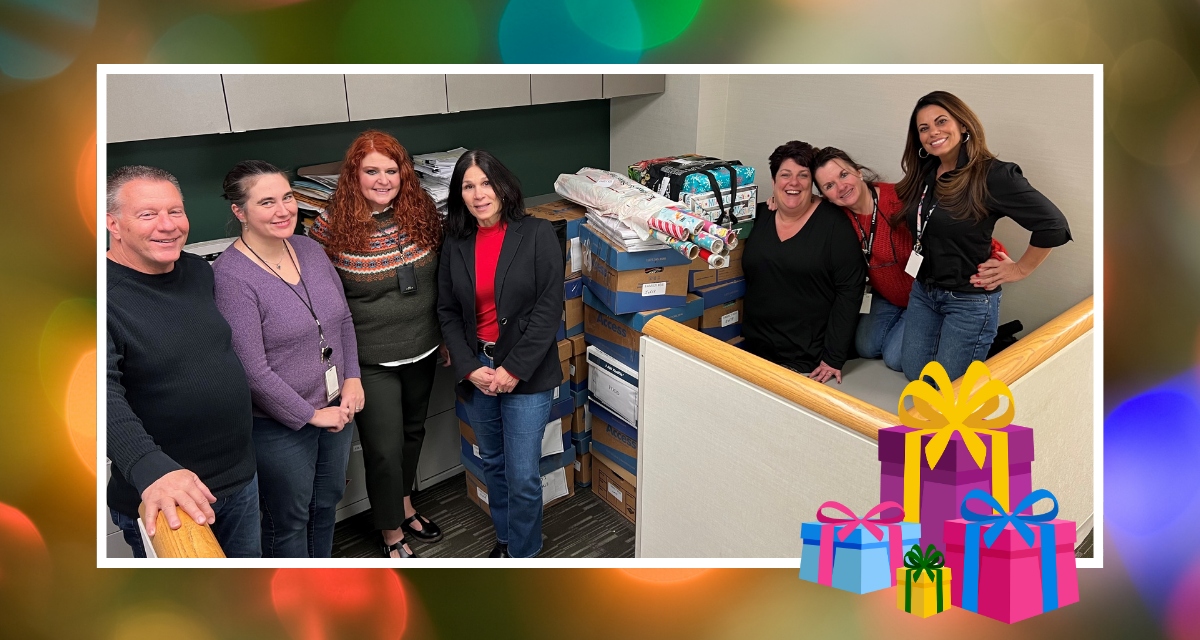 Throughout the holiday season, Flaster Greenberg staff, attorneys and family members participate in the Adopt-a-Family program in partnership with the Camden County Bar Association. In an effort to help disadvantaged families in Camden County during the holiday season, Flaster Greenberg collected food, toys, and clothing. This year marks 30 years participating in this program to help fellow members of our community.


Mixology Class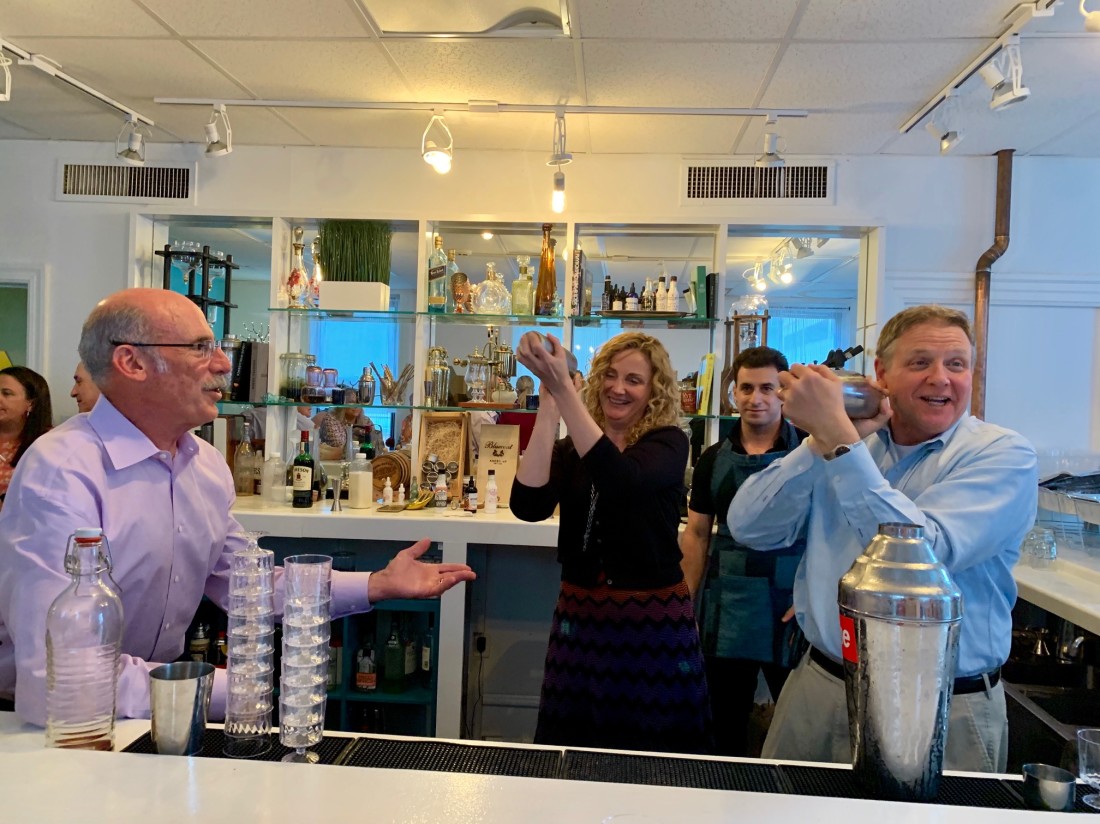 Throughout the year, the firm's social committee plans fun events for the firm's employees to partake in. This spring, FG employees made their way to Philadelphia for a Mixology Event at the Aqua Vitae Institute for a hands-on cocktail making class with some of the area's best bartenders. In addition to learning how to make specialty drinks, attendees were taught unique bartending techniques, how to pair drinks with food, ratios needed to make a drink taste great and much more! Click here to view more photos from the event on the firm's Facebook page.

Axe Throwing Outing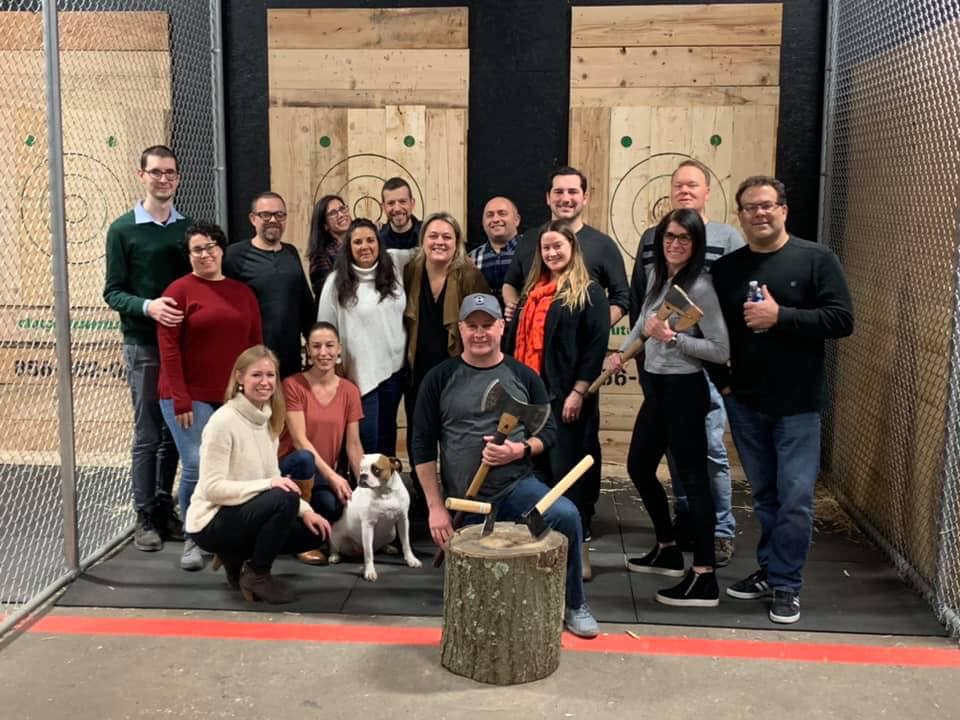 Friends, spouses and coworkers recently had a blast throwing axes at Clutch Shot Axe Throwing in Pennsauken, NJ! A special shout-out to Patrick Egan, husband of FG's Marketing Director Krista, for winning it all!

Fly, Eagles, Fly!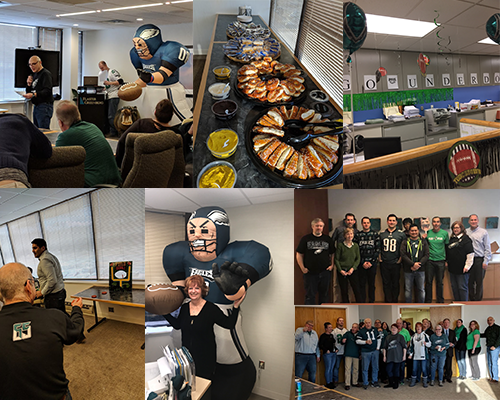 FG employees have no shortage of Eagles spirit! The firm held tailgate parties the Friday afternoon before the championship game and the Super Bowl to celebrate this historic season. We enjoyed classic Philly snacks, played tailgate games, enjoyed trivia and held a Biggest Fan contest for Eagles-themed office decorations and most team spirit!


Halloween at FG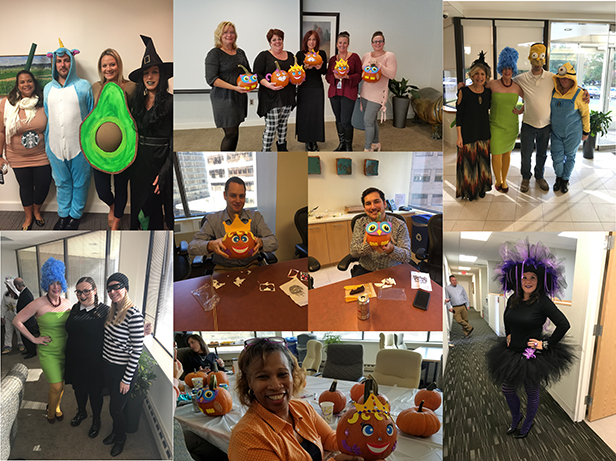 FG staff had a spooky good time celebrating Halloween this year! The firm's Social Committee organized a pumpkin decorating contest, and everyone got a chance to unleash their creative side! The firm also encouraged staff to dress in costume on Halloween and held a parade, complete with prizes for 1st, 2nd and 3rd place!

FG Named One of the Best Places to Work in New Jersey!

Flaster Greenberg has been named by both NJBiz and South Jersey Biz magazine as being one of the 'Best Places to Work' in New Jersey!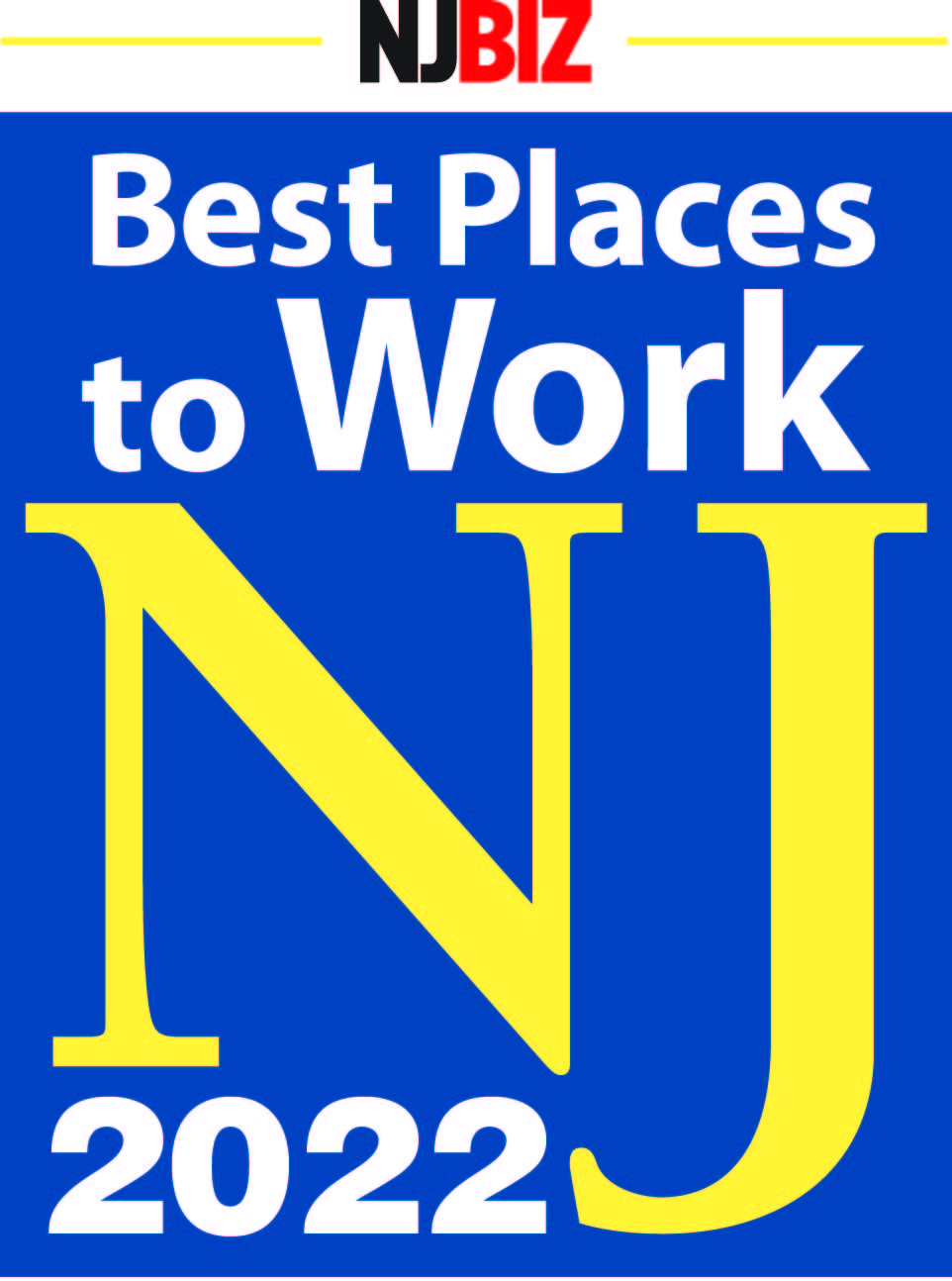 Along with a full range of health, disability and life benefits, there is a profit-sharing plan for all employees, tuition reimbursement, "Cake Day" and "Bagel Day" every month in recognition of employee birthdays and anniversaries, firm sponsored sporting events, 'Jeans Day' on Fridays during the summer, a full on-site gym, two complimentary electric vehicle charging stations in the firm's parking lot and legal service benefits available.
Flaster Greenberg also sponsors several team-building events throughout the year, which include: End of Summer Party, Thanksgiving Feast, White Elephant Holiday Party, Annual Softball Game, FG Family Fun Day, Administrative Professionals Day and Staff Retreat Day. Additionally, FG employees donate to several charities throughout the year, including: Go Red for Women; Operation Bear Hug; Living Beyond Breast Cancer; Red Nose Day; ALS; Adopt-A-Family Program; and a food drive benefiting the Food Bank of South Jersey.