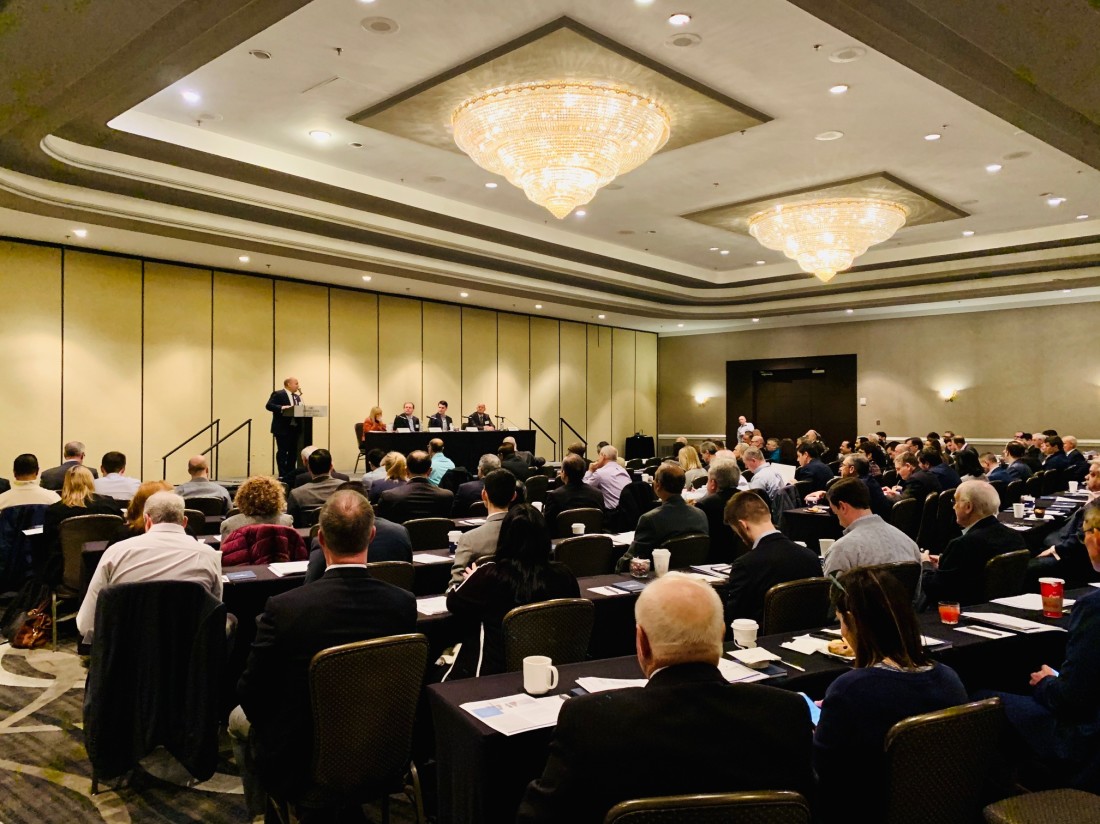 More than 150 of South Jersey's business leaders in various M&A industry sectors joined together at the Crowne Plaza in Cherry Hill, NJ on January 30th to attend Flaster Greenberg's Second Annual M&A Conference. The half-day program was bursting with opportunities for attendees to network and achieve their next deal. At its core, the conference featured three educational panel discussions -- led by 11 dynamic speakers and leaders in the M&A space -- each which centered around the M&A industry, including trends in the M&A space, financial due diligence & clean up, and banking & financing options.

This conference, which doubled in size from the inaugural conference last year, attracted investment bankers, traditional and alternative capital and finance professionals, investors, M&A advisory firms, CFOs, CEOs, business owners, managers and executives, and in-house counsel who sought value in making connections and gaining insight from the reputable panelists.
The high caliber quality of attendees the firm's M&A conference attracts each year continues to serve as the meeting ground for folks in the M&A space looking to connect with industry leaders, hear from top-notch panelists as well as a great venue for deal-making. Feedback from attendees this year was fantastic, including confirmation of several deals and transactions aligned over the last two weeks.
Click here to view the Second Annual M&A Conference booklet for more information and click here to see more photos from the event on the firm's Facebook page.