| Press Release
Philadelphia, PA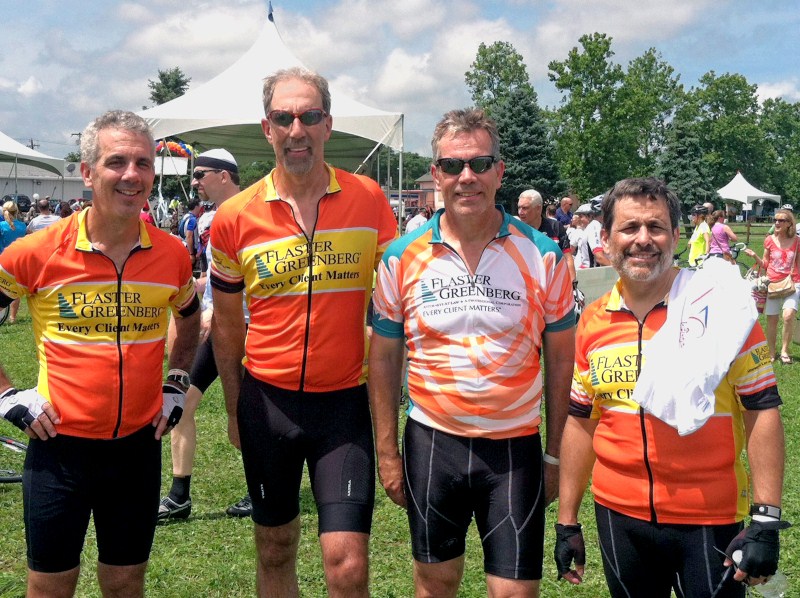 On Sunday, July 14, 2013, over 3,500 cyclists participated in the 41st annual American Cancer Society's Bike-a-thon, a grueling 65-mile trek from Philadelphia to Buena, New Jersey. Since its inception in 1972, the event has raised more than $20 million and continues to be the American Cancer Society's largest single day fundraiser. Last year, the event raised over $1.1 million.
This year, Team Flaster Greenberg raised $3,400 for the American Cancer Society. Pictured above are the members of the Flaster Greenberg Team: (L-R) Michael Homans; Tom Durling (Captain); Joe Bebey; and Allen Fineberg. Justin Brown and Doug Stanger, both attorneys at Flaster Greenberg, were also members of the team.
For more information on the American Cancer Society, or to donate, click here.