| Press Release
Cherry Hill, NJ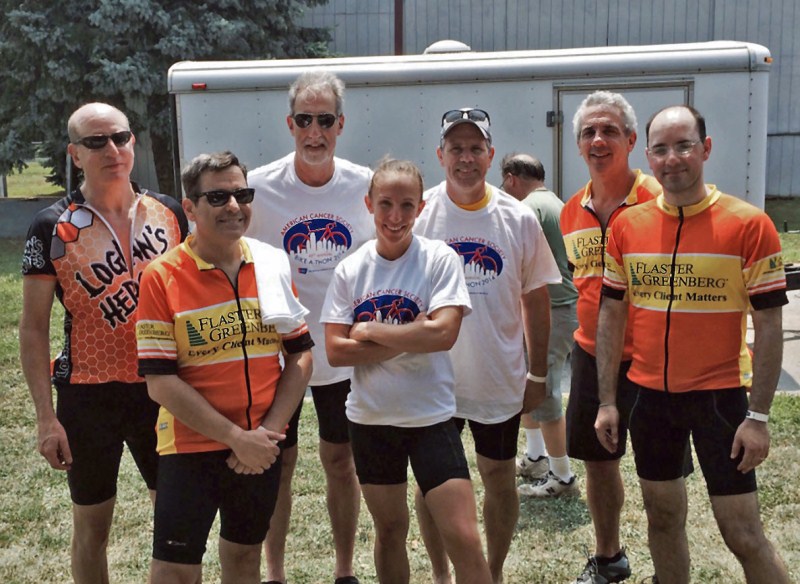 On Sunday, July 13, 2014, over 3,00 cyclists participated in the 42nd annual American Cancer Society's Bike-a-thon, a grueling 65-mile trek from Philadelphia to Buena, New Jersey. Since its inception in 1972, the event has raised more than $21 million and continues to be the American Cancer Society's largest single day fundraiser. Last year, the event raised over $1.1 million.
This year, Flaster Greenberg attorneys raised over $2,800 for the American Cancer Society. Pictured above are the members of the Flaster Greenberg Team: Top Row (L-R): Doug Stanger; Tom Durling (Captain); Joe Bebey; and Michael Homans. Bottom Row (L-R): Allen Fineberg; Chris Deacon; and Justin Brown.
For more information on the American Cancer Society, or to donate, click here.