Flaster Greenberg's Litigation team, led by Jeffrey Cohen and co-chaired by Eric Clendening, defended The Gordian Group and R.S. Means ("Gordian"), industry leaders in the area of construction cost data and job order contracting, against claims that its efforts to protect its proprietary data and information from improper use by others constituted interference with contracts, violations of antitrust law, and other legal claims. After a seven-day trial in the United States District Court for the Southern District of Texas, a jury found in favor of Gordian and that Gordian's conduct, including sending cease and desist type letters, was immunized, pursuant to the Noerr-Pennington doctrine.
The plaintiffs attempted to argue that the defendants were in violation of the "sham exception" to this doctrine. In order to prevail under the exception, the plaintiffs needed to prove that (1) the defendants' conduct must be objectively baseless with no reasonable expectation of success and (2) that the defendants did not act with the intent of influencing government action, but with the intent to interfere directly with the business relationships of a competitor. The jury unanimously found that defendants' conduct did not fall within the sham exception, and the trial judge affirmed, entering judgment for the defendants on the plaintiffs' claims and rejecting the plaintiffs' efforts on a motion for a new trial.
The Noerr-Pennington doctrine is a judicially created affirmative defense against certain business torts for judicial activity, grounded in protection under the First Amendment petition. The precedential cases of Eastern Railroad Presidents Conference v. Noerr Motor Freight (1961) and United Mine Workers v. Pennington (1965), and later in California Motor Transport Co. v. Trucking Unlimited (1972), originally addressed antitrust claims, but the doctrine was later expanded to cover business torts, intellectual property, and other conduct.
Flaster Greenberg's litigation team was led by Jeffrey Cohen and second chair Eric Clendening.
"Jeff and Eric, along with their support staff, were hugely instrumental in the success of this case," said Ammon T. Lesher, VP & General Counsel, The Gordian Group, Inc. "Without their hard work and around-the-clock availability and counsel, our company could have taken a huge hit for a variety of legal claims that we knew were unjust."
The plaintiff is appealing the decision.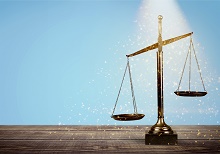 Practice Areas
Learn More