Flaster Greenberg's Automotive Industry Group adds value to automotive and truck dealerships by providing focused legal services from attorneys with diverse backgrounds and practices who work with and understand this unique industry. Our knowledge of the automotive and truck dealership industry provides value and good business sense.
We help clients achieve their goals by addressing the issues and concerns that impact automotive and truck dealerships, with solutions as varied and complex as the dealerships themselves. Our knowledge of government regulations and extensive business experience help shape winning strategies when dealing with land use, zoning, environmental issues, employment and labor law, business and tax planning, and dealer/manufacturer relationships.
Unique in the region, Flaster Greenberg is a multidisciplinary mid-sized law firm capable of assembling an experienced team from a comprehensive range of practice areas. We can identify problems and opportunities associated with automotive and truck dealerships, and provide the perspective and experience needed to pursue prudent courses of action.
We represent automotive and truck dealerships with respect to:
Commercial Litigation
Fraud litigation, contract disputes, lemon law claims, theft of trade secrets, and floor plan financing disputes
Claims against manufacturers and third-party vendors, insurance coverage disputes, franchise disputes, employee claims and most other forms of commercial disputes
Consumer Affairs
Advertising issues and consumer regulations
Complaints lodged by state agencies and consumers
Corporate and Tax
Everyday business issues and concerns
Buying and selling dealerships and franchises
Negotiating, drafting and closing buy-sell agreements with careful attention to tax consequences
Tax disputes with the IRS and state tax authorities
Employee Benefits/Executive Compensation
Designing and implementing compensation programs, including programs in connection with succession planning and business sales
Proper design and administration of 401(k) plans, union pension plans, welfare and cafeteria plans, and fringe-benefit arrangements
Permissible methods for investing retirement plan assets in alternative investments, such as private businesses and real estate projects
Environmental
Coordinating Phase I Environmental Assessments and providing guidance concerning the appropriate scope of such assessments
Addressing environmental issues related to body shop operations, underground storage tanks and in-ground lifts
Estate, Succession and Asset Protection Planning
Estate planning and asset-protection planning
Effective means to preserve wealth and transfer of property in a tax-efficient manner
Financial Restructuring
Negotiating financing arrangements with creditors and banks, including trade creditors, and floor plan financing
Franchise
Franchise actions with various state agencies
Filing protests alleging wrongful termination by the manufacturer
Labor and Employment
Day-to-day labor relations and employment law issues, including wage and hour compliance, hiring and firing, and compliance with federal and state anti-discrimination laws
Defending claims of wrongful termination and discrimination
Enforcing business interests of dealerships when threatened by violations of noncompetition, non-solicitation, confidentiality and other employment agreements
Providing onsite training for managers and supervisors in appropriate interview techniques, employee reviews and disciplinary procedures
Preparing and reviewing employee manuals, handbooks, employment applications, termination letters and other employment-related documents
Developing and implementing proactive labor relations strategies, to assist dealerships in remaining union free and to aid unionized companies in negotiating favorable contracts, and resolving grievances and arbitrations
Real Estate, Land Use and Zoning
Preparing and negotiating real estate, purchasing, selling and leasing agreements
Obtaining approvals and modifications from municipal, county and state agencies, including NJDOT, NJDEP and Pinelands, for new and existing sites, buildings and signage
Construction contracts and construction dispute resolutions, including litigation
Trademark
Selecting, clearing and registering trademarks, trade names and service marks, including dealership names and slogans
Brand selection, protection and enforcement
Expanding and strengthening intellectual property rights
Events
()

The Mironov Group, LLC, Certified Public Accountants and Consultants, Corporate Synergies, Flaster Greenberg PC

()

Rutgers School of Business-Camden, Chamber of Commerce Southern New Jersey, Flaster Greenberg

()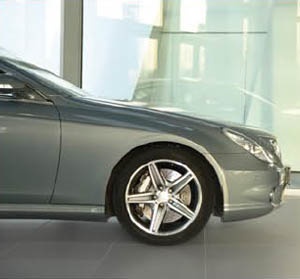 Related Services