| Press Release
Cherry Hill, NJ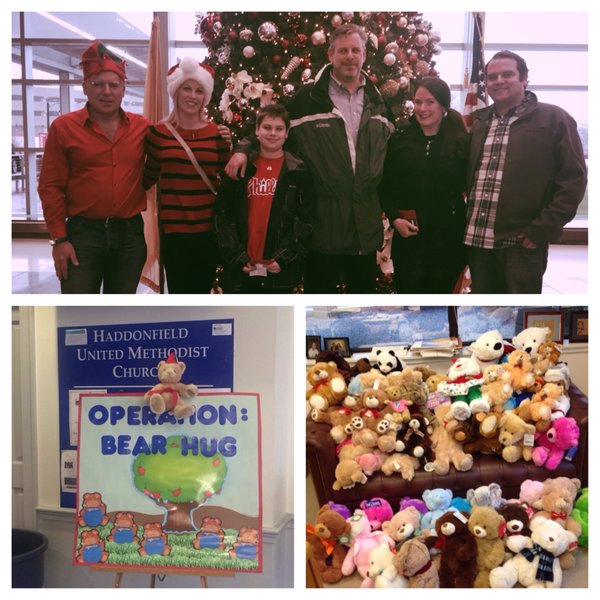 On Wednesday, December 24, 2014, Flaster Greenberg employees donated over 75 teddy bears to Operation Bear Hug, a Ministry of the Haddonfield United Methodist Church Youth Group that collects new stuffed bears and then personally delivers them on Christmas Eve to every individual who is in the local hospitals, including the Emergency Rooms.
Haddonfield United Methodist Church has been running Operation Bear Hug since 1997. This year, the program collected over 950 bears and recruited 80 volunteers to deliver bears to patients in five local hospitals.
Pictured above are the members of Flaster Greenberg's Christmas Eve Operation Bear Hug delivery team: (L-R) Ken Goodkind, Sara Thompson, Alex Cohen, Jeffrey Cohen, Molly O'Leary and Brian Grimm.