Rutgers School of Business–Camden, Chamber of Commerce Southern New Jersey, Flaster Greenberg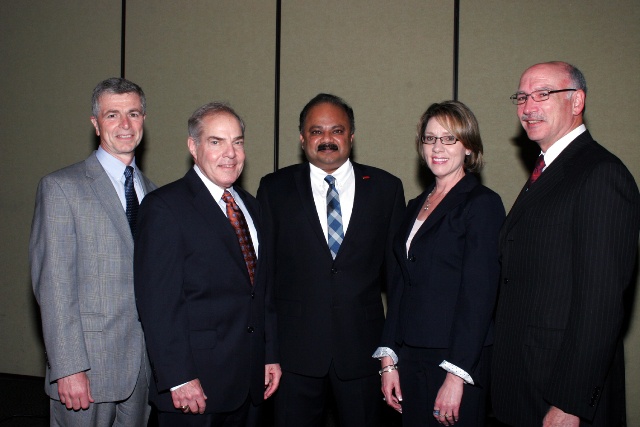 An audience of more than 200 participants listened to South Jersey business and industry leaders discuss the economic forecast for the region at the Quarterly Business Outlook sponsored by Rutgers University School of Business, Camden, on Tuesday, April 26th at the Crowne Plaza Hotel. Participating panel members and moderators are (from left): Herb Taylor, Vice President & Secretary, Federal Reserve Bank of Philadelphia; Stephen Greenberg, Shareholder, Flaster Greenberg PC (sponsor); Jaishankar Ganesh, Dean, Rutgers School of Business-Camden; Kathleen A. Davis, Executive Vice President & COO, Chamber of Commerce of Southern New Jersey; and Martin Bieber, President & CEO, Kennedy Health System.
Photo credit: Largemoor Film Service, Inc., 128 North Sixth Street, Camden, NJ 08102; 856.963.3264; FAX 856.963.2486.