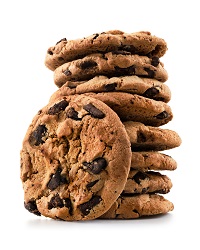 Flaster Greenberg recently advised its longtime client, J&J Snack Foods Corp. (NASDAQ: JJSF), on its acquisition of Hill & Valley Inc., a premium bakery business based in Rock Island, Illinois.
J&J Snack Foods, headquartered in Pennsauken, New Jersey, is a leading manufacturer, marketer and distributor of branded snack food products. Manufactured and distributed nationwide, its products include the beloved SUPERPRETZEL, BAVARIAN BAKERY and other soft pretzels, ICEE and SLUSH PUPPIE frozen beverages, LUIGI'S, MINUTE MAID frozen juice bars and ices, WHOLE FRUIT sorbet and frozen fruit bars, MARY B'S biscuits and dumplings, DADDY RAY'S fig and fruit bars, TIO PEPE'S, CALIFORNIA CHURROS and OREO Churros, PATIO Burritos and other handheld sandwiches, THE FUNNEL CAKE FACTORY funnel cakes, and several cookie brands within COUNTRY HOME BAKERS.*
Hill & Valley, with sales of over $45 million annually, is the leading brand of Sugar Free and No Sugar Added pre-baked in-store bakery items. The company manufactures a variety of pre-baked cakes, cookies, pies, muffins and other desserts to retail in-store bakeries. Additionally, Hill & Valley maintains strategic private labeling partnerships with retailers nationwide.
Flaster Greenberg partner Fred Ruttenberg has been representing the largest owner of J&J Snack Foods Corporation and its driving force, Gerald Shreiber, from the day Mr. Shreiber purchased J&J Pretzel Company in a bankruptcy sale. In 1985, the company went public, and today, J&J Snack Foods has annual sales of nearly $1 billion and a market cap of around $2.4 billion. Tragically, our partner Fred passed away in January of 2016, but Flaster Greenberg has continued to assist the company with securities law representation and its ongoing strategic acquisition program.
The Flaster Greenberg team was led by corporate shareholder William S. Skinner, who advised J & J Snack Foods in negotiating and structuring the purchase transaction, due diligence and other corporate matters. Flaster Greenberg shareholder Allen P. Fineberg and associate Bernard C. Devieux also assisted on the corporate aspects of the transaction. Shareholder Mitchell H. Kizner and Of Counsel Aimee Freidin Sitnick advised the company with respect to real estate and environmental matters. Shareholder Steven S. Poulathas provided advice on tax matters, and Of Counsel Marc R. Garber advised on employee benefit matters.
The transaction closed on December 30th, 2016. Click here to read the press release filed with the U.S. Securities and Exchange Commission.
*MINUTE MAID is a registered trademark of The Coca-Cola Company, and OREO and the OREO wafer design are registered trademarks of Mondelez International group, used by J&J Snack Foods under license.