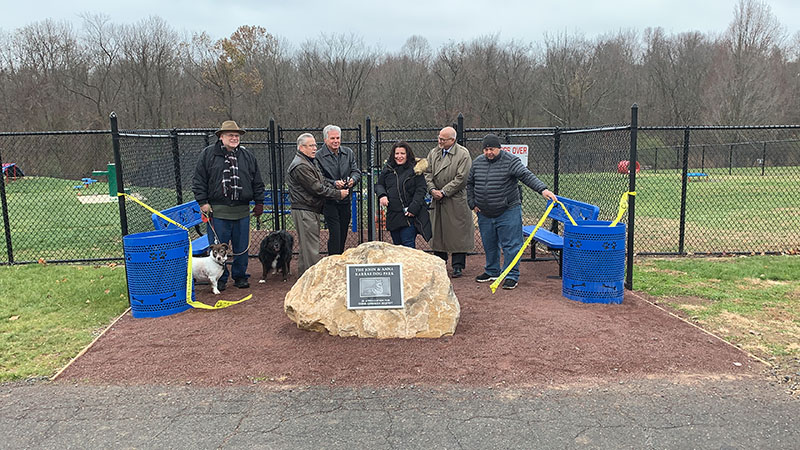 FG's David Neufeld was thrilled to be part the grand opening of the John and Anna Karras Memorial Dog Park in November 2019 in Ewing Township, NJ. When John, a classics professor at TCNJ and an avid dog lover, worked on his estate plan with David he was keen to tie his legacy to that love. Therefore, John left $100,000 in his will to Ewing Township, New Jersey for this purpose. Working as counsel to the estate with the township administration and the executor, David suggested that a dog park be created and named for the benefactors. This generous donation allotted the township the funds to create a state-of-the-art park for dogs of all sizes to run and play. David was honored to be part of the ribbon cutting ceremony and to fulfill his client's wish to help the human and canine members of the community.
"It is a considerable honor and an imposing charge to be, along with the executor, the only ones left to speak for a decedent and to implement his heart-felt wishes," said David. "John would love this."
Click here to read more about Ewing Township New Jersey's newest dog park.
Practice Areas
Learn More