| Photo Caption
Camden, NJ
The 2011 NJ/PA Sustainability Symposium on March 31st at Rutgers University-Camden drew approximately 400 attendees from the region's business, academic, healthcare and government sectors.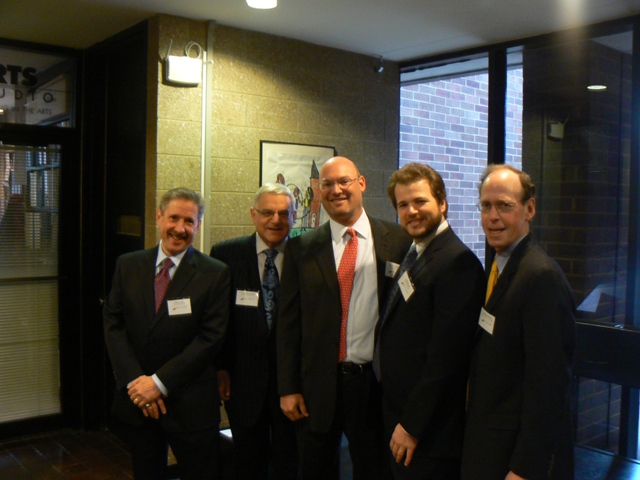 Above, speakers assemble before the opening keynote session. (From left: Mitchell R. Cohen, Esq. and Frank J. Riesenburger, Esq., from sponsor Flaster Greenberg; Brad A. Molotsky of sponsor Brandywine Realty Trust; John G. Koch, Esq., Flaster Greenberg; and Rayman Solomon, Dean and Professor of Law, from sponsor Rutgers School of Law-Camden.)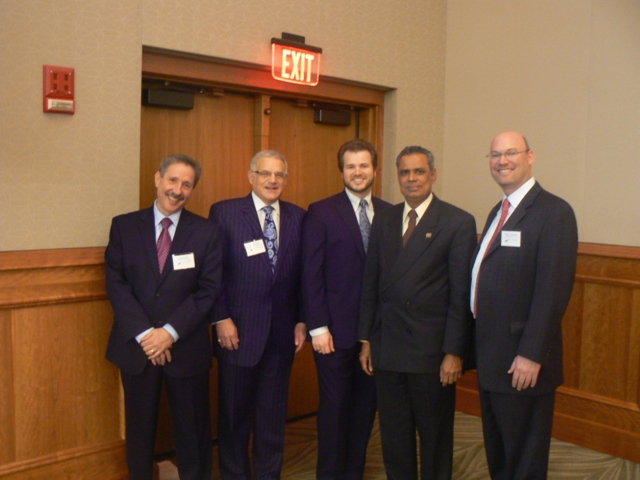 Symposium sponsors assemble before the luncheon keynote session. Luncheon keynote speaker, NJ Assemblyman Upendra Chivukula, is seen here with (from left), Mitchell R. Cohen, Franklin J. Riesenburger, John G. Koch, from symposium sponsor Flaster Greenberg PC. At the far right is Brad A. Molotsky of symposium sponsor Brandywine Realty Trust.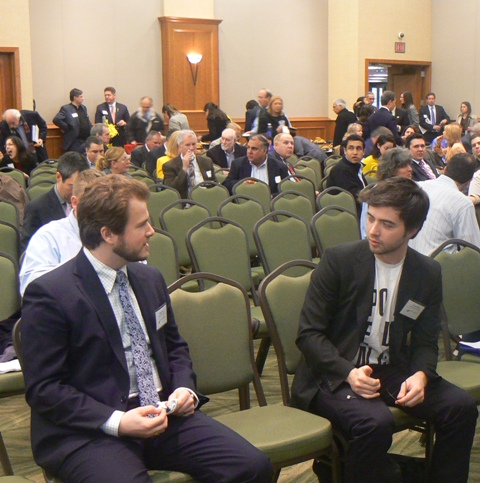 Speakers included leaders in alternative energy and sustainable design from around the world. Featured speaker Daniel Kidd (right), an architect and project leader with Denmark's Bjarke Ingles Group, converses prior to his speech with Flaster Greenberg's, John G. Koch.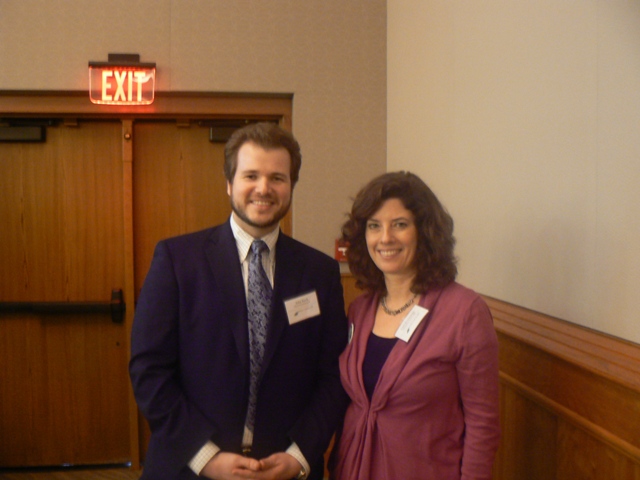 At left, attorney John G. Koch, from the law firm Flaster Greenberg, which sponsored the conference, discusses issues with Lori Braunstein, Executive Director, Sustainable Cherry Hill (right).