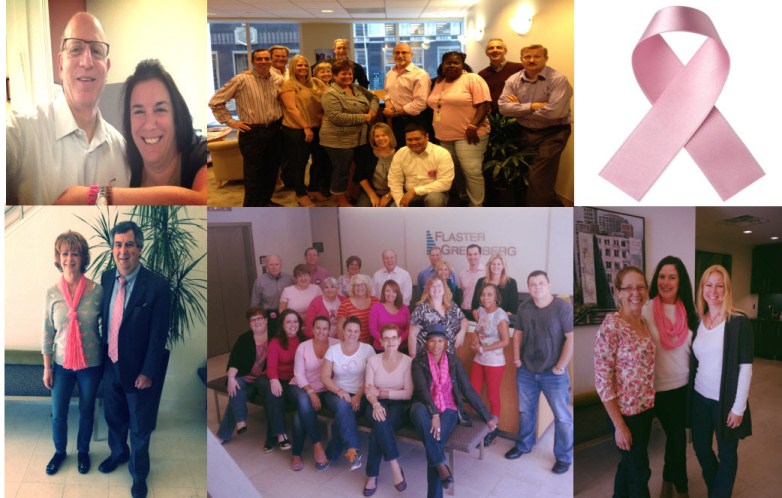 On Friday, October 18, 2013, Flaster Greenberg sponsored "GO PINK" day to support the American Cancer Society (ACS). Each employee interested in participating was given either a pink bracelet or men's pin in honor of their contribution. All money raised for GO PINK day will be donated to the ACS to aid in cancer research.
For 100 years, the ACS has worked relentlessly to save lives and create a world with less cancer and more birthdays. Together with millions of their supporters worldwide, they're helping people stay well, helping people get well, finding cures, and fighting back against cancer. For more information on the ACS, or to make a donation, click here.
Did you know that 1 in 8 women will be diagnosed with breast cancer in their lifetime? Or that breast cancer is the most commonly diagnosed cancer in women? Or that each year it is estimated that over 220,000 women in the US will be diagnosed with breast cancer and more than 40,000 will die? Or that although breast cancer in men is rare, each year an estimated 2,150 men will be diagnosed with breast cancer and approximately 410 will die?