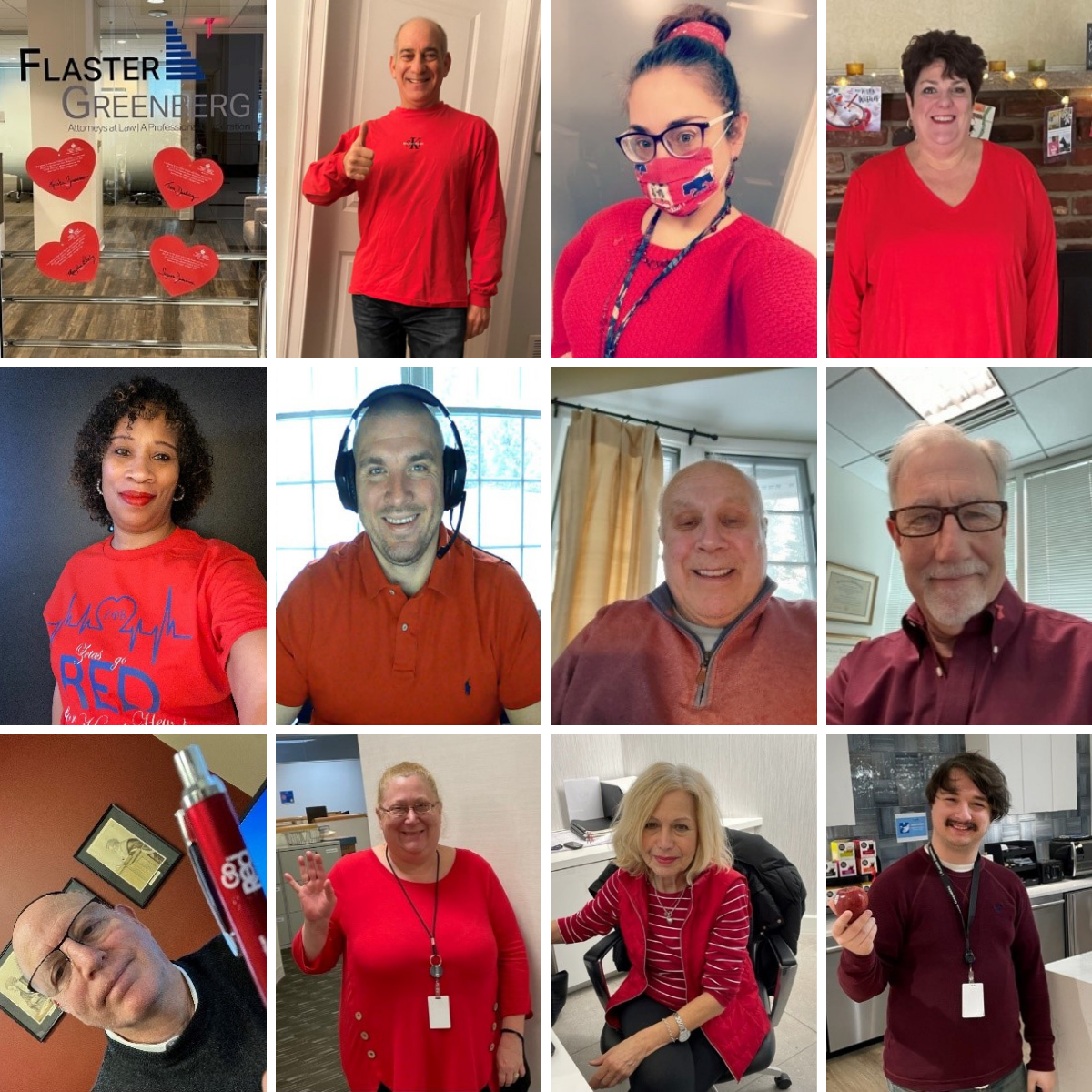 On Friday, February 4, 2022, Flaster Greenberg employees took part in the American Heart Association's nationwide Go Red for Women initiative. FG employees raised money for the cause, doubling amounts raised in previous years and beating this year's goal. FG teamed up with the local AHA NJ chapter to further raise awareness by wearing red to show support.
The American Heart Association's Go Red for Women movement is a program that builds awareness, urges women to take action to reduce their risk of heart disease and raises necessary funds for vital research and education. Proceeds for Go Red for Women will be used in:
o Providing women with opportunities to prioritize and take charge of their own health;
o Building communities that support and provide access to healthy choices;
o Demanding equal access to healthcare for all women and their families;
o Increasing women in STEM in upcoming generations.
For more information on the American Heart Association's Go Red movement or to show support by donating, click here.