| Press Release
Cherry Hill, NJ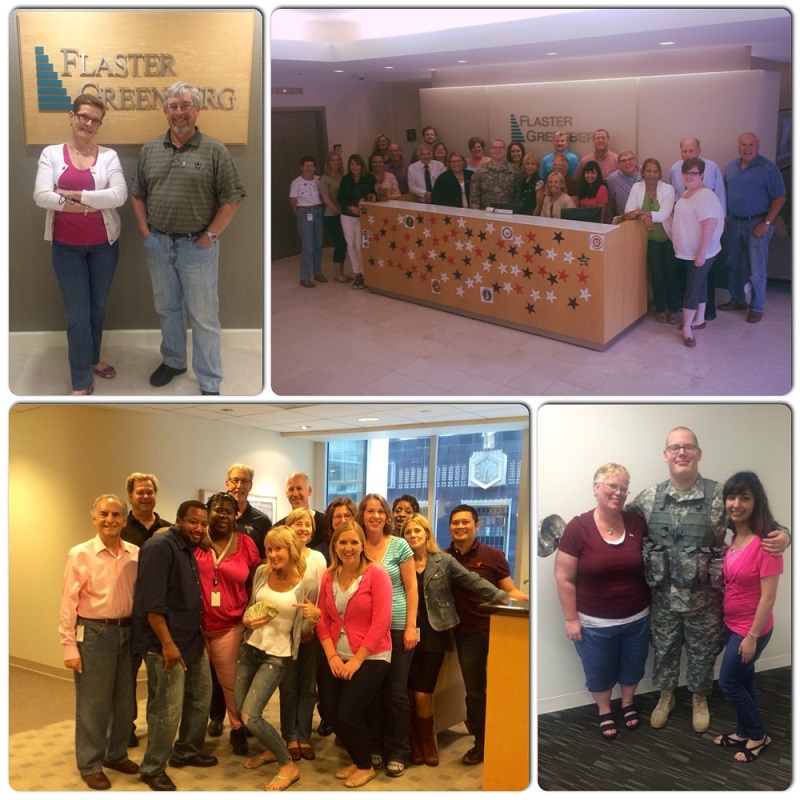 On Wednesday, June 11th, Flaster Greenberg employees, along with over 140,000 schools, companies and government agencies, took part in "Jeans For Troops Day," a nationwide movement to support veterans this Memorial Day returning home from Iraq and Afghanistan. Employees were encouraged to donate $5.00 to the GI Go Fund, a non-profit organization that will help our troops find jobs, go to the college, get healthcare and find housing.
The GI Go Fund is an organization on the cutting edge of offering support to veterans, providing veterans with innovative ways of finding employment, securing their educational and health benefits, as well as providing aid and assistance to low income and homeless veterans. In addition, the organization has done tremendous work for veterans who were affected by Hurricane Sandy. They provided great rapid response to victims of the storm by delivering thousands of blankets and needed clothing and other supplies to shelters, as well as bringing Emergency Financial Assistance and Toys for the Holidays for the thousands of Veterans devastated by the storm in the months that followed.
For more information about the GI Go Fund, or to see all the schools and business that are participating in the "Jeans For Troops Day," visit http://www.gigofund.org.