| Press Release
Atlantic County, NJ
The Atlantic County Bar Association recently awarded its 2010 Judge Benjamin A. Rimm Award to Joseph L. Youngblood, III of the firm Youngblood Lafferty & Sampoli, P.A. Flaster Greenberg shareholder Douglas S. Stanger, the recipient in 2000 and current Chairman of the Awards Committee, spoke about the origin of the award prior to the presentation by the Honorable Charles Previti.
Given in honor of Judge Benjamin A. Rimm, the Award is presented annually in October to a young lawyer who best displays qualities of personal and professional integrity, devotion to the legal profession and dedication to the people of Atlantic County, as were characteristics exemplified by Judge Rimm. The winner receives a $500 stipend granted to the charity of his/her choice.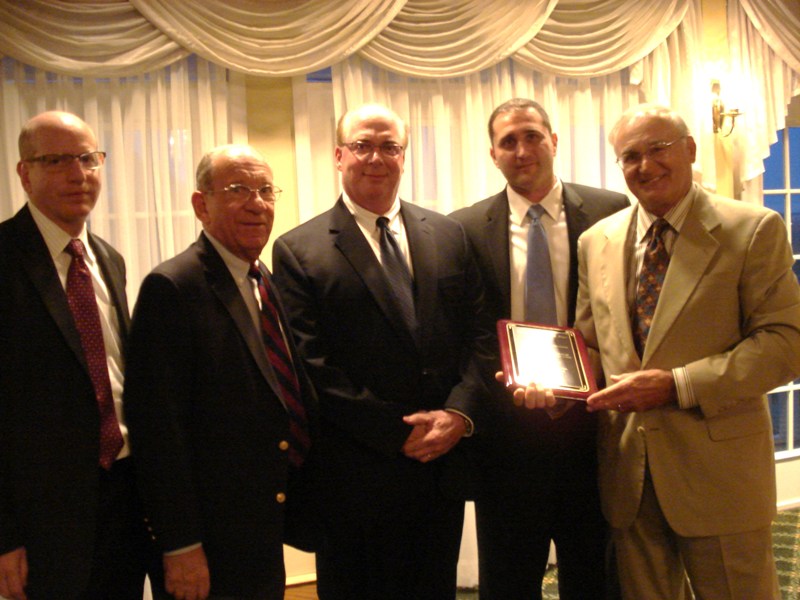 From left to right: Stanger; Commissioner Sig Rimm; Atlantic County Bar Association President Alan Cohen; Youngblood; and the Honorable Charles Previti.