Camden County Bar Association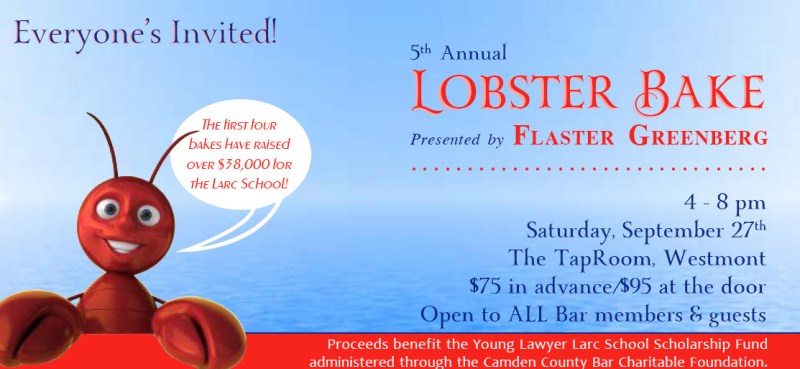 Flaster Greenberg is proud to again be the Presenting Sponsor for the CCBA's 5th Annual Lobster Bake, benefitting the Young Lawyer Larc School Scholarship Fund administered through the Camden County Bar Charitable Foundation.
The Larc School is a nonprofit special education school serving students with a wide range of moderate to severe disabilities.
Time:
4:00 - 8:00 p.m.
Location:
The Tap Room
Westmont, NJ
For more information or to register for this event, click here.