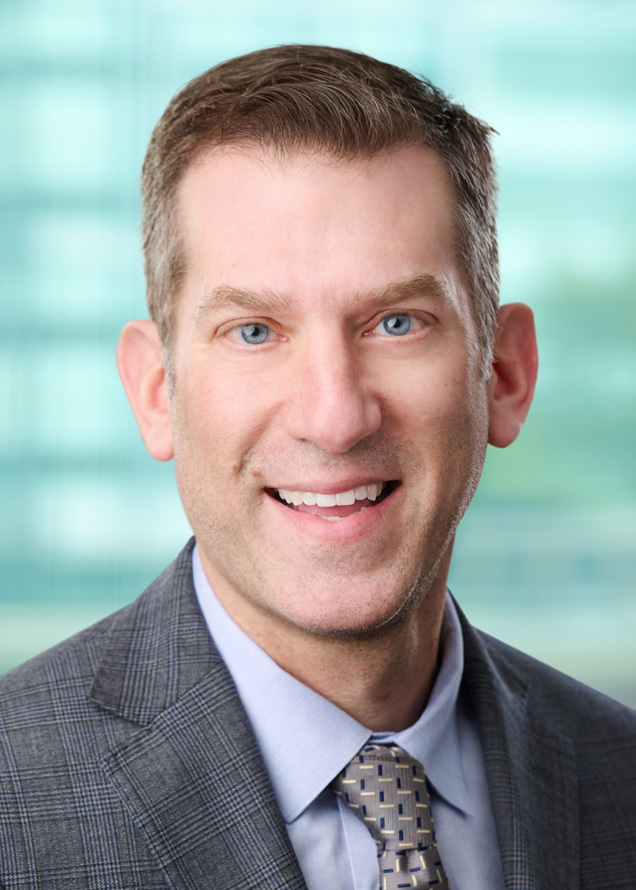 Jordan A. LaVine
T: 215.279.9389

F: 215.279.9394
Jordan A. LaVine concentrates his practice on trademark, copyright and unfair competition, strategic counseling, litigation, licensing and prosecution matters. He handles matters involving trademarks, trade dress, product configuration, unfair competition, trade secrets, copyrights, false advertising and Internet related intellectual property issues. His Internet experience includes handling domain disputes under the Uniform Domain Name Dispute Resolution Policy and counseling clients concerning website development and content protection. Mr. LaVine is a member of the firm's Executive Committee.
Prior to joining Flaster/Greenberg, Mr. LaVine was the chair of Akin, Gump, Strauss, Hauer, Feld's Philadelphia Trademark, Copyright and Internet Practice Group. He has authored and lectured on various topics in the intellectual property field. Since 2001, he has been a presenter on prosecuting trademark applications in the U.S. Patent and Trademark Office for the annual American Law Institute/American Bar Association (ALI/ABA) course "Trademarks, Copyrights and Unfair Competition for the General Practitioner and Corporate Counsel" and he has co-chaired the course since 2005. Additionally, since 2002, he has been an annual presenter at the Pennsylvania Bar Institute's "Business Lawyers' Institute" on various intellectual property issues, including the topic "Protecting Your Intellectual Property in Cyberspace," and was invited to serve as a panelist at the 2004 annual meeting of the American Association of Corporate Counsel in Chicago.
His published articles include, "Invoking the Fair Use Doctrine Depends on Scope of Reproduction," published in the Metropolitan Corporate Counsel, July 2003, and "Prosecuting Trademark Applications in the U.S. Patent and Trademark Office," published in the Intellectual Property Counselor, August 1, 2002.
Mr. LaVine is an adjunct professor at Villanova University School of Law, where he teaches the course "Advanced Trademark Issues," and has been a guest lecturer at the Fordham University School of Law since 2001.
Representative Matters
Mr. LaVine represents public and private companies in such industries as media and publishing, technology and telecommunications, consumer products and services, pharmaceuticals, healthcare, financial services, automotive, automotive chemicals and accessories, retail and commercial services, apparel, jewelry, software and food products, handling such matters as:
Advising companies regarding brand selection and the expansion and strengthening of their portfolios of intellectual property through registration, licensing and other means
Contested matters in the U.S. Patent and Trademark Office and the federal courts, including trial work and numerous preliminary injunction hearings on behalf of both plaintiffs and defendants
International procurement and protection of intellectual property rights
Assisting with the prevention of the misappropriation of intellectual property in electronic media, including the Internet
Honors &amp Awards
Selected to Best Lawyers in America®, 2013 - 2014
Selected as a 'Leader in the Field' of Intellectual Property, Pennsylvania, Chambers & Partners USA, 2008 - 2013
Named a Pennsylvania "Super Lawyer," 2005, 2012, and 2013, by Thomson Reuters, publishers of Pennsylvania Super Lawyers
Named to the World Trademark Review 1000 List, 2011 - 2014, by IP Media Group
Ranked by Trademark Insider Magazine among the top 25 trademark lawyers in the U.S in 2008
Selected as a "Leading Business Lawyer" in Intellectual Property by Chambers & Partners, 2005, 2006, 2007
Named a "Lawyer on the Fast Track" by The Legal Intelligencer, 2002
Professional Affiliations
International Trademark Association
Philadelphia Bar Association
Philadelphia Intellectual Property Law Association

News
Press Release

(February 6, 2014)

Press Release

(January 31, 2014)

Press Release

(November 12, 2013)

Press Release

(June 17, 2013)

Press Release

(May 17, 2013)

Press Release

(November 1, 2012)

Press Release

(August 29, 2012)

Press Release

(June 18, 2012)

Press Release

(June 4, 2012)

Press Release

(March 21, 2012)

Press Release

(January 6, 2012)

Press Release

(June 10, 2011)

Press Release

(May 19, 2011)

Press Release

(April 27, 2011)

Press Release

(January 5, 2011)

Press Release

(November 9, 2010)

Philadelphia Business Journal

(September 28, 2010)

Press Release

(May 12, 2010)

Press Release

(March 17, 2010)

Press Release

(October 26, 2009)

Press Release

(May 18, 2009)

Press Release

(April 15, 2009)

Press Release

(December 30, 2008)

Press Release

(March 4, 2008)

Press Release

(February 21, 2008)

Press Release

(January 29, 2008)

Press Release

(August 13, 2007)
Seminars & Speaking Engagements
Flaster/Greenberg

(June 8, 2011)

Flaster/Greenberg

(January 26, 2011)

Flaster/Greenberg

(November 17, 2009)

Flaster/Greenberg

(April 20, 2009)

Flaster/Greenberg

(September 10, 2008)
Articles & Alerts
Legal Alert

(March 25, 2013)

Legal Alert

(March 15, 2012)

(June 3, 2009)

The Philadelphia Lawyer

(December 2008)

Practice Areas
Industry Groups
News, Events & Articles
Admissions
New York
Pennsylvania
U.S. District Court for the Eastern District of Pennsylvania
U.S. Court of Appeals for the Third Circuit
Education
Villanova University School of Law, J.D., 1996
Colgate University, B.A., 1993