Often referred to as "The Flaster Family," many of the firm's attorneys and support staff excel in and enjoy a variety of extracurricular activities outside of the courtroom. From running and skiing to community involvement and philanthropy, our employees do it all, and do it well.
Halloween at FG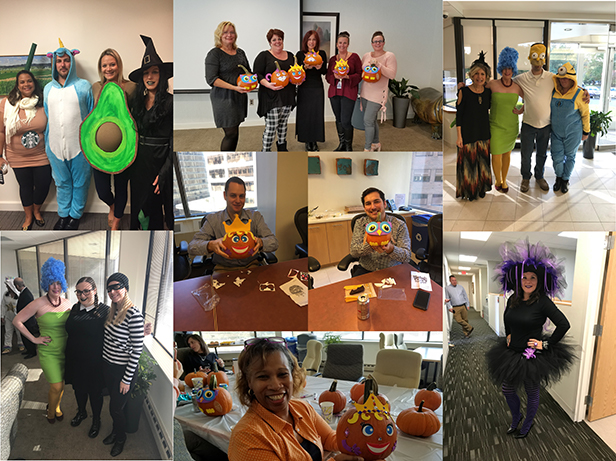 FG staff had a spooky good time celebrating Halloween this year! The firm's Social Committee organized a pumpkin decorating contest, and everyone got a chance to unleash their creative side! The firm also encouraged staff to dress in costume on Halloween and held a parade, complete with prizes for 1st, 2nd and 3rd place!


A Cosmic-Sized Event


On August 21, 2017, Flaster Greenberg encouraged its employees to partake in the historic solar eclipse by providing each of the staff with solar eclipse glasses, along with eclipse-themed treats. Click here to view some SUNsational highlights of the event on the firm's Facebook page.

Running for a Cause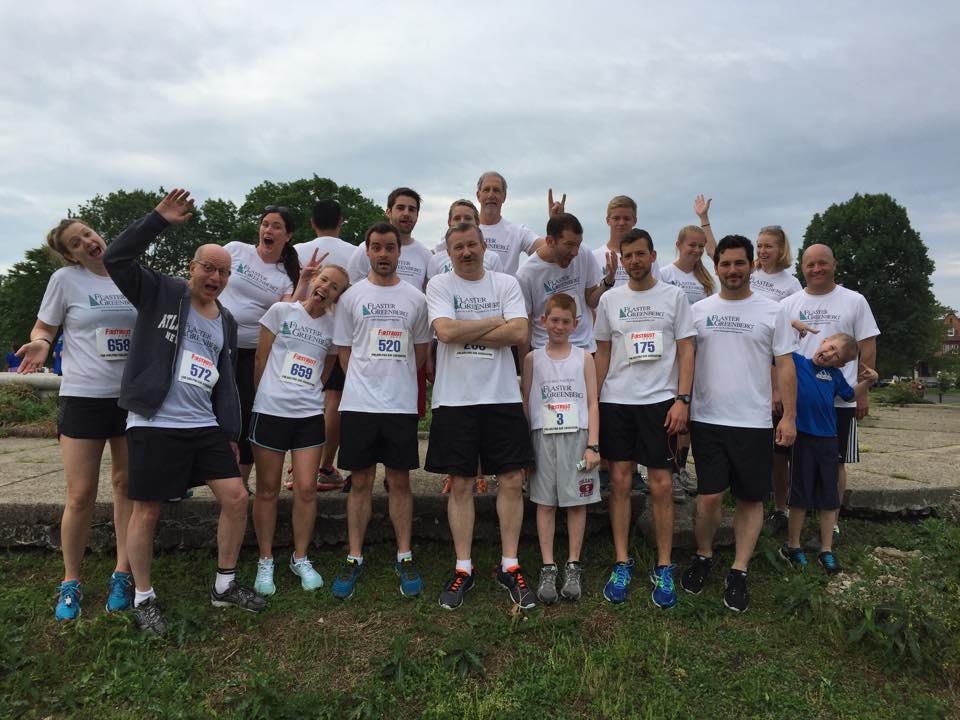 For the past several years, dozens of FG employees have participated in the Philadelphia Bar Association 5K Charity Run/Walk and have raised thousands of dollars to benefit Support Center for Child Advocates, the nation's oldest and largest pro bono program providing free legal and social services for abused and neglected children. This year, the 38th annual event event will be held on Sunday, May 21st at Memorial Hall – Fairmount Park in Philadelphia. If you'd like to join our team, let us know!


South Jersey Biz Mag calls us one of the Best Places to Work in 2017!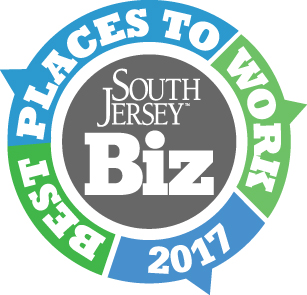 In April of 2017, Flaster Greenberg was selected by South Jersey Biz magazine for being one of the 'Best Places to Work' in South Jersey! The 'Best Places to Work' award is an annual recognition given to select companies in Southern New Jersey that are creating a high level of workforce satisfaction and loyalty for their employees. This year, Flaster Greenberg is the only law firm in the region recognized by the magazine.

This recognition marks the second year the firm has been featured as one of the 'Best Places to Work' in South Jersey by South Jersey Biz. We were previously selected in 2012. This year's recognition comes on the brink of the firm's 45th anniversary. To read the full article published in South Jersey Biz magazine, click here.
That 70's Firm!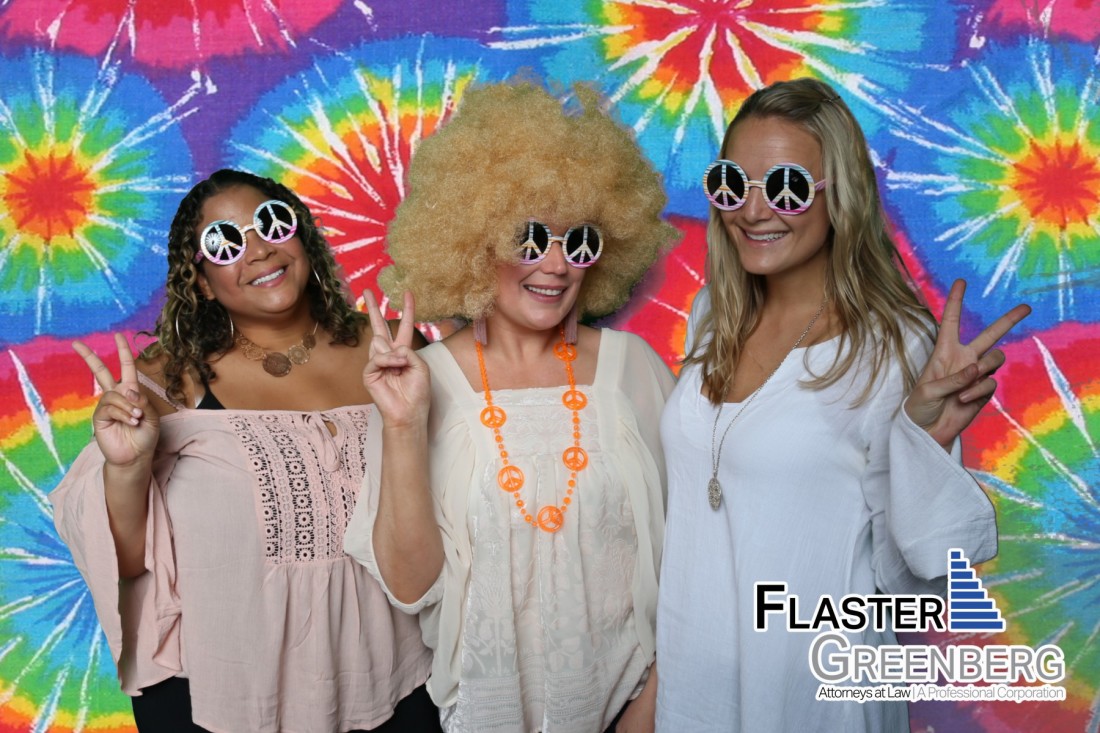 Each year, FG's Social Committee throws an 'End of Summer' bash that is open to all employees and a guest. Since the firm was established in one of the grooviest era's, the social committee decided to have a 1970's themed party. From bell bottoms and peace signs to crazy hair and funky glasses, our employees's showed up with their 70's best and it turned out to be one of the best parties the firm has ever hosted!
Mannequin Challenge: FG Style


In November of 2016, the "Mannequin Challenge" took the internet by storm. Flaster decided to take on the #MannequinChallenge at our annual Thanksgiving Feast! Click on the video above and check it out.

Ice Bucket Challenge: Accepted!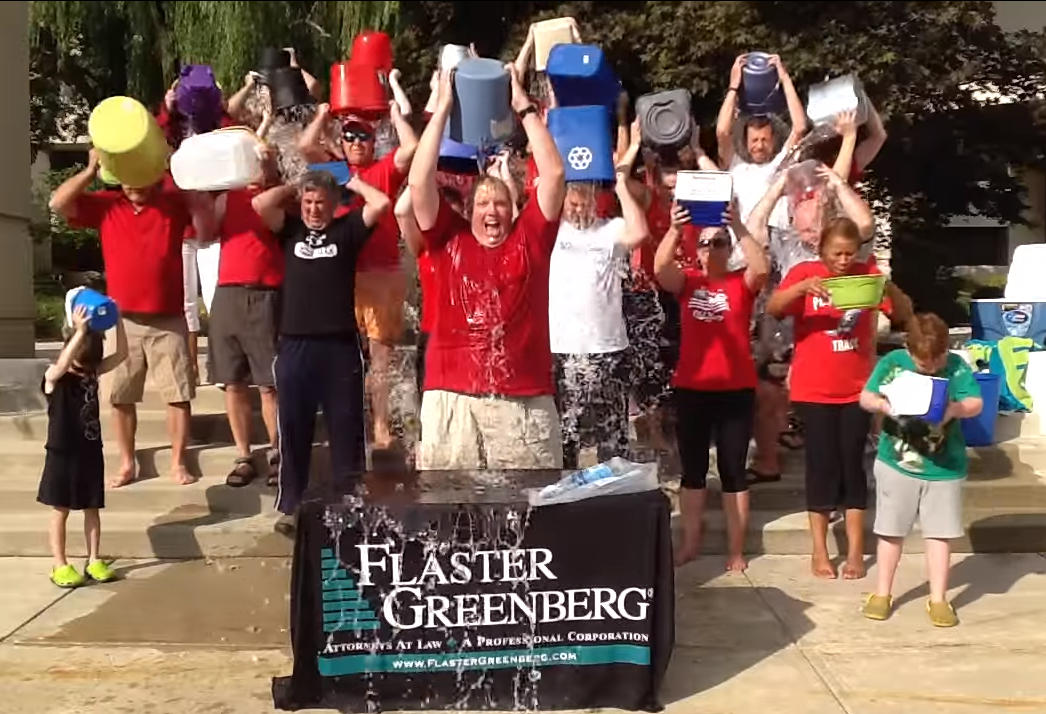 When Peter Spirgel, FG's Chairman of the Board, got nominated for the ALS Ice Bucket Challenge, not only did he accept, but he recruited the entire firm to participate with him, raising hundreds of dollars for ALS research. Click here to view the firm's ALS Ice bucket Challenge video.

Blue Jeans and Red Shirts: FG Employees Support the AHA's Go Red for Women Cause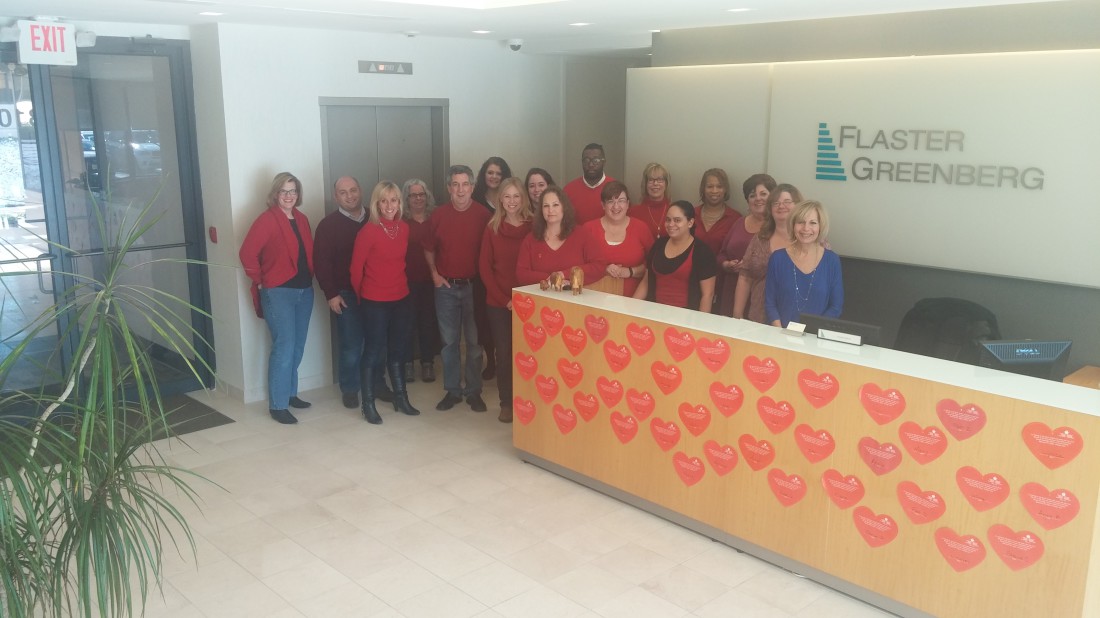 Every year the attorneys and staff at Flaster Greenberg participate in a nationwide 'Wear Red Day' in an effort to support the American Heart Association's Go Red for Women movement. Collectively, the firm has raised thousands of dollars for the cause, which is donated to the American Heart Association each year.

Operation Bear Hug: A Holiday Tradition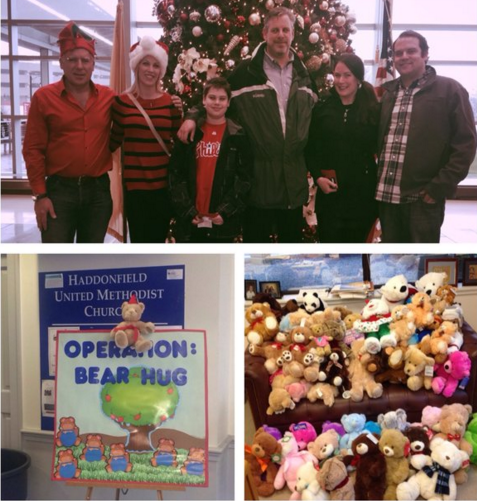 Each year, Flaster Greenberg employees look forward to donating and participating in Operation Bear Hug, a Ministry of the Haddonfield United Methodist Church Youth Group that collects new stuffed bears and then personally delivers them on Christmas Eve to every individual who is in the local hospitals, including the Emergency Rooms. Collectively, the firm has collected hundreds of bears for this organization and continues to recruit more and more volunteers each year.