Often referred to as "The Flaster Family," many of the firm's attorneys and support staff excel in and enjoy a variety of extracurricular activities outside of the courtroom. From running and skiing to community involvement and philanthropy, our employees do it all, and do it well.


For the past several years, dozens of FG employees have participated in the Philadelphia Bar Association 5K Charity Run/Walk and have raised thousands of dollars to benefit Support Center for Child Advocates, the nation's oldest and largest pro bono program providing free legal and social services for abused and neglected children. This year, the 38th annual event event will be held on Sunday, May 21st at Memorial Hall – Fairmount Park in Philadelphia. If you'd like to join our team, let us know!

In November of 2016, the "Mannequin Challenge" took the internet by storm. Flaster decided to take on the #MannequinChallenge at our annual Thanksgiving Feast! Click on the video above and check it out.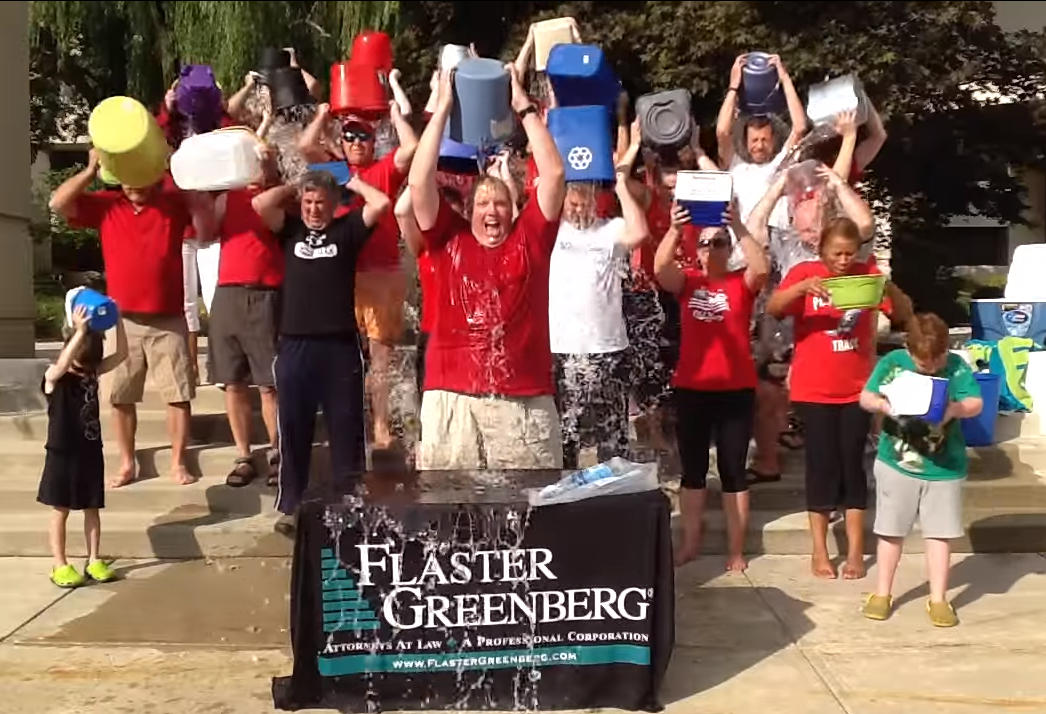 When Peter Spirgel, FG's Managing Shareholder, got nominated for the ALS Ice Bucket Challenge, not only did he accept, but he recruited the entire firm to participate with him, raising hundreds of dollars for ALS research. Click here to view the firm's ALS Ice bucket Challenge video.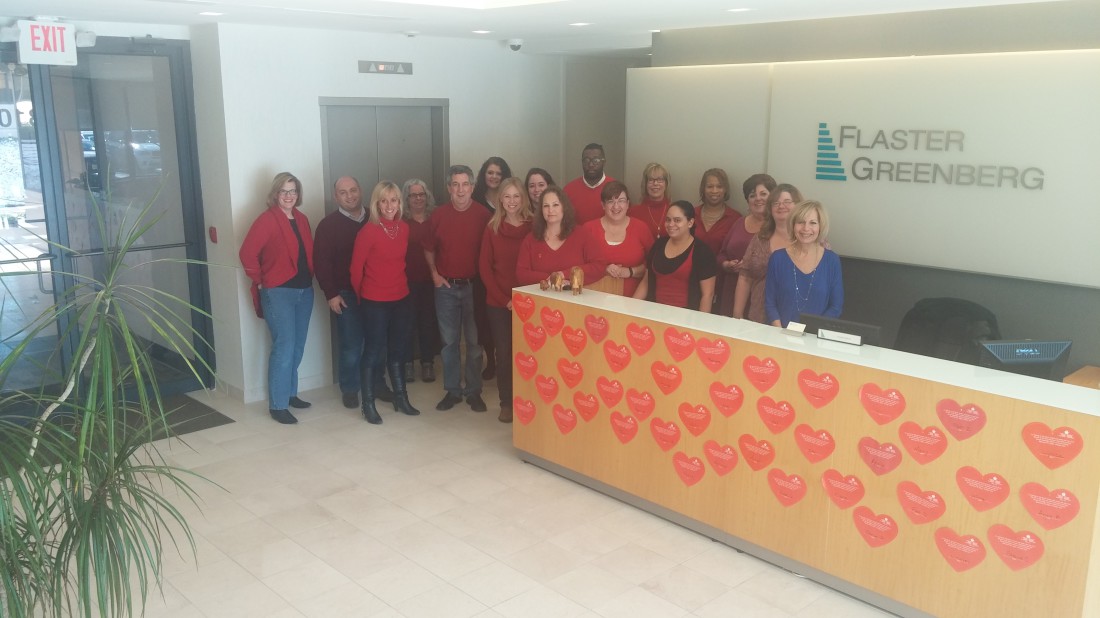 Every year the attorneys and staff at Flaster Greenberg participate in a nationwide 'Wear Red Day' in an effort to support the American Heart Association's Go Red for Women movement. Collectively, the firm has raised thousands of dollars for the cause, which is donated to the American Heart Association each year.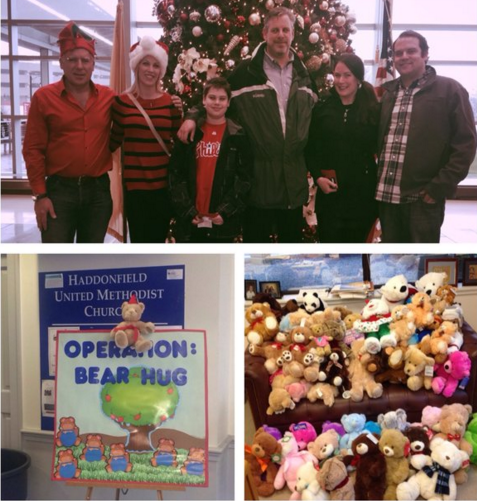 Each year, Flaster Greenberg employees look forward to donating and participating in Operation Bear Hug, a Ministry of the Haddonfield United Methodist Church Youth Group that collects new stuffed bears and then personally delivers them on Christmas Eve to every individual who is in the local hospitals, including the Emergency Rooms. Collectively, the firm has collected hundreds of bears for this organization and continues to recruit more and more volunteers each year.