April 2, 2013 | Press Release
Cherry Hill, NJ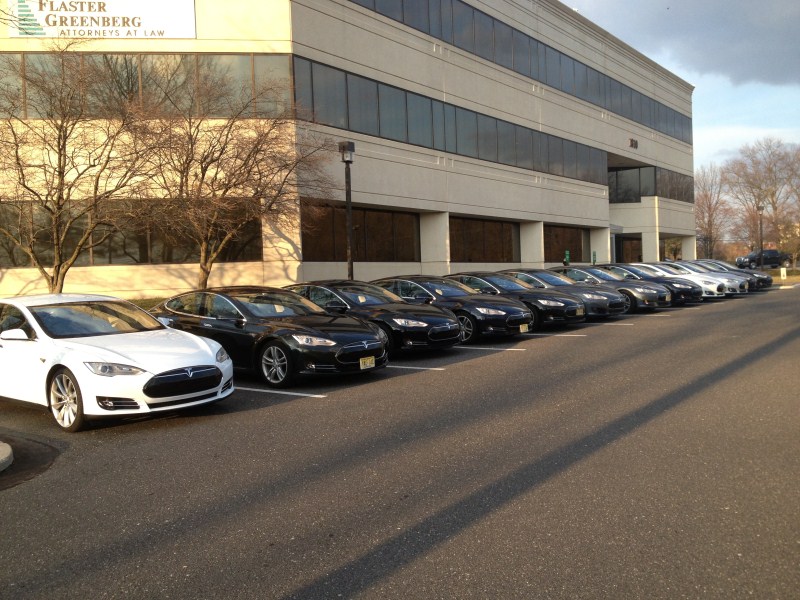 On Thursday, March 21st, Flaster/Greenberg hosted the first-ever Delaware Valley Tesla Enthusiasts Club (DVTEC) meeting, which attracted 14 Tesla Model S owners from across the Delaware Valley.
Pictured above are the 2013 Tesla Model S vehicles, ranging in a variety of colors, charging outside of the firm's Cherry Hill office location. Peter Spirgel, Flaster/Greenberg's Managing Shareholder, is the contact for the DVTEC.
Spirgel was recently featured on the front page of the Health & Science section of the Philadelphia Inquirer in the article "Electric vehicles' popularity making inroads in U.S. and region" for being one of the first to take delivery of the Tesla Model S in the Greater Philadelphia area.