IP Portfolio Strategy
From an initial consultation through the development of a complete intellectual property strategy, we provide effective legal solutions to protect and maximize the value of our clients' IP.
For clients with existing IP and with respect to new products in development, we may recommend an assessment of client and third party patents, trademarks, trade names and service marks through intellectual property audits and on-going portfolio management and counseling. When managing your IP portfolio involves complex litigation, you benefit from our attorneys' knowledge and experience in IP law. Shortly after a client engages our IP attorneys for litigation services, we work with the client to prepare an initial case assessment, including identification of substantive issues and the key expert witnesses, development of a discovery plan, assessment of a litigation budget and overall legal strategy. Based on the client's best interests, our attorneys also evaluate potential settlement options as well as and/or the use of Alternative Dispute Resolution (ADR). Our recommendations are based on our case assessments and experience in representing clients in federal and state courts, and prior use of arbitration, mediation, and other forms of ADR. Our primary objective is to avoid litigation through sound legal advice and effectively protecting and managing clients' IP assets.

Print PDF
x
flaster-media/CLIP4_JAL1_2_4_19_2011/CLIP4_JAL1_2_4_19_2011.mp4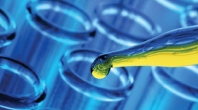 Related Areas
Attorneys