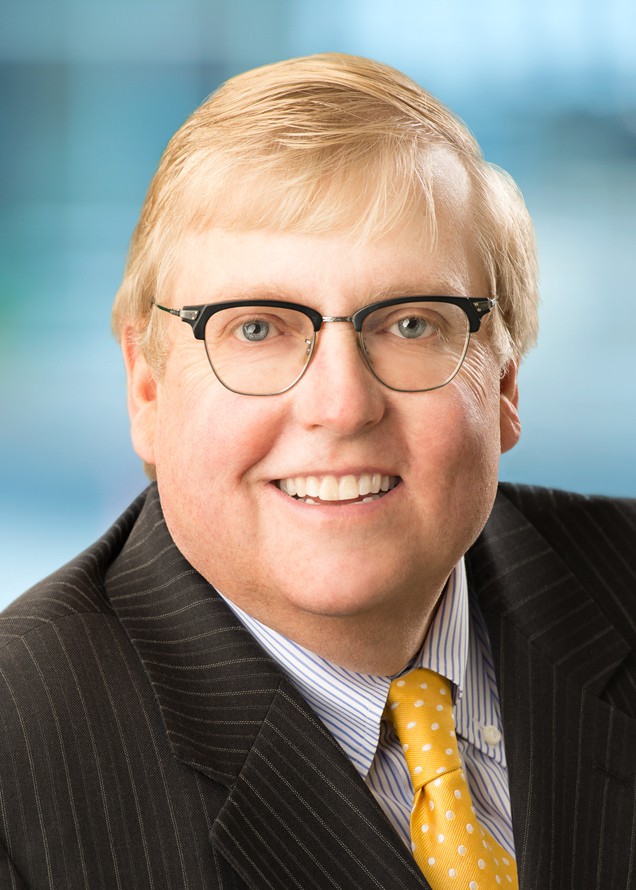 Peter R. Spirgel
T: 856.661.2267

F: 856.661.1919
T: 215.279.9393

F: 215.279.9394
Peter R. Spirgel is the firm's managing shareholder and chief operating officer. He counsels businesses on taxation, shareholder issues, financing transactions and mergers and acquisitions and individuals in the area of Federal, State and Estate tax planning. Also a member of the firm's Alternative and Renewable Energy Industry Group, he represents clients engaged in or considering business ventures in emerging green energy fields such as solar, wind, geothermal, cogeneration, biofuels and biomass.
Mr. Spirgel's many years of legal experience include the representation of clients in such matters as:
Private security offerings for start-up ventures
Counseling privately-held businesses
Tax-free mergers, sales and acquisitions
Structuring complex estate plans to minimize tax liability
Documenting and mediating shareholder relationships
Advising law firms on partnership, management and financial issues
Representative Matters
Counseled a senior executive of a public company in the termination of her restrictive covenant and startup of new high-tech joint venture with a European company
Structuring of estate plans for successful executives that are integrated with their business holdings and take full advantage of existing tax-saving techniques
Fulfills the role of "outside general counsel" to numerous substantial privately held entities advising them on myriad legal issues
Counseled a senior executive of a major Fortune 500 company in the successful resolution of litigation with the SEC, Justice Department and numerous class action plaintiffs
Counseled a law firm on the structure of their partnership
Honors &amp Awards
Rated AV® Preeminent™ by Martindale-Hubbell
Selected to Best Lawyers in America® in the area of Closely Held Companies and Family Businesses Law, 2015 and 2016
Top Attorney List, SJ Magazine, 2003, 2004, 2005, and 2009 – 2015
Named an Awesome Attorney, Corporate Law, South Jersey Magazine, 2009, 2011 – 2014
Named to the "Legal Elite" list by SmartCEO Magazine, 2011
Named a New Jersey "Super Lawyer," 2005 and 2006, by Thomson Reuters, publishers of New Jersey Super Lawyers
Professional Affiliations
Member, NJ Governor-Elect Christopher Christie's Treasury Dept. Transition Subcommittee
Burlington County Bar Association

Past Chairperson, Taxation Committee

Camden County Bar Association

Past Chairperson, Taxation Committee

Chamber of Commerce Southern New Jersey
New Jersey State Bar Association
Philadelphia Bar Association
Community Activities
Mr. Spirgel is a past member of the board of directors of the Chamber of Commerce of Southern New Jersey and served as the Chamber's vice president of government affairs. He is also a member and served as a director and past president of the Mount Laurel Rotary Club.
News
Press Release

(October 28, 2015)

Press Release

(March 2, 2015)

Press Release

(December 4, 2014)

Press Release

(December 1, 2014)

Press Release

(October 23, 2014)

Press Release

(August 19, 2014)

Press Release

(August 1, 2014)

Press Release

(April 1, 2014)

Press Release

(January 22, 2014)

Press Release

(December 23, 2013)

Press Release

(December 6, 2013)

Press Release

(November 27, 2013)

Press Release

(August 6, 2013)

The Legal Intelligencer

(July 10, 2013)

Press Release

(June 14, 2013)

Press Release

(April 22, 2013)

Posted With Permission of South Jersey Online

(April 19, 2013)

Press Release

(April 18, 2013)

Press Release

(April 8, 2013)

Press Release

(April 2, 2013)

Press Release

(April 1, 2013)

Press Release

(March 28, 2013)

Press Release

(February 25, 2013)

Posted With Permission of PlugInCars.com and Jim Motavalli

(January 28, 2013)

Press Release

(January 21, 2013)

Press Release

(January 8, 2013)

The Philadelphia Inquirer

(January 4, 2013)

Press Release

(December 14, 2012)

Photo Caption

(December 10, 2012)

Press Release

(November 9, 2012)

Photo Caption

(October 24, 2012)

Press Release

(August 6, 2012)

Press Release

(July 16, 2012)

Press Release

(June 26, 2012)

Press Release

(May 9, 2012)

Press Release

(May 4, 2012)

NBC10 News

(February 27, 2012)

ABA Journal

(February 21, 2012)

The Courier-Post

(February 13, 2012)

Press Release

(February 1, 2012)

Press Release

(January 20, 2012)

Press Release

(December 5, 2011)

Press Release

(October 17, 2011)

Press Release

(October 17, 2011)

Press Release

(October 14, 2011)

Press Release

(August 3, 2011)

Photo Caption

(April 27, 2011)

Press Release

(February 7, 2011)

The Legal Intelligencer

(January 24, 2011)

The Legal Intelligencer

(December 7, 2010)

The Legal Intelligencer

(November 3, 2010)

The Legal Intelligencer

(October 19, 2010)

Press Release

(June 21, 2010)

The Legal Intelligencer

(June 18, 2010)

Press Release

(January 13, 2010)

Press Release

(December 28, 2009)

Press Release

(December 10, 2009)

(July 13, 2009)

Press Release

(June 18, 2009)

The National Law Journal

(March 16, 2009)

The Legal Intelligencer

(February 3, 2009)

The New Jersey Law Journal

(January 30, 2009)

Press Release

(January 22, 2009)

The Legal Intelligencer

(January 20, 2009)

Press Release

(November 17, 2008)

Press Release

(October 22, 2008)

Press Release

(October 8, 2008)

NJ Biz

(September 24, 2007)
Seminars & Speaking Engagements
Flaster/Greenberg PC, BroadBranch Advisors, CrossMark Investments LLC

(August 5, 2015)

CCSNJ, Rutgers School of Business-Camden, Flaster/Greenberg PC

(July 21, 2015)

Flaster/Greenberg, CCSNJ, Rutgers Camden-School of Business

(March 3, 2015)

Successful Law Firm Management: Dealing with the Question of Compensation - Webinar

NJICLE

(December 10, 2014)

(October 28, 2014)

(June 3, 2014)

NJICLE Webinar

(April 9, 2014)

Flaster/Greenberg, CCSNJ, Rutgers Camden-School of Business

(January 30, 2014)

NJICLE Webinar

(December 11, 2013)

BDO USA, LLP

(December 4, 2013)

The Business Development Academy

(October 9, 2013)

Center for Competitive Management

(July 11, 2013)

The American Bar Association Law Practice Management Section and Center for Professional Development

(April 11, 2013)

NJICLE

(March 14, 2013)

New Jersey Institute for Continuing Legal Education

(January 29, 2013)

From Start-ups to Established Enterprises: Raising Money for a Profitable ROI

RBC Wealth Management

(October 23, 2012)

Merging and Acquiring Law Firms for Firms of All Sizes

American Law Institute Continuing Legal Education

(August 9, 2012)

Flaster/Greenberg PC

(May 15, 2012)

Partnership Issues in Less Than Profitable Times

NJICLE

(April 25, 2012)

Rutgers School of Business-Camden, Chamber of Commerce Southern New Jersey, Flaster/Greenberg

(January 26, 2012)

Rutgers School of Business–Camden, Chamber of Commerce Southern New Jersey, Flaster/Greenberg

(October 18, 2011)

Philadelphia SmartCEO Attorney's Roundtable

SmartCEO Magazine

(October 2011)

Successful Law Firm Management – Attorney Compensation

NJICLE

(October 15, 2011)

Tensions Surrounding Partner Compensation

24th Annual Conference & Workshops on Law Firm Management & Economics

(March 24, 2011)

Succession and Client Transition

24th Annual Conference & Workshops on Law Firm Management & Economics

(March 24, 2011)

Flaster/Greenberg

(November 17, 2010)

Rutgers School of Business–Camden, Chamber of Commerce Southern New Jersey, Flaster/Greenberg

(October 19, 2010)

Rutgers School of Business–Camden, Chamber of Commerce Southern New Jersey, Flaster/Greenberg

(July 21, 2010)

Rutgers School of Business–Camden, Chamber of Commerce Southern New Jersey, Flaster/Greenberg

(January 26, 2010)

Flaster/Greenberg

(October 20, 2009)

Rutgers School of Business–Camden, Chamber of Commerce Southern New Jersey, Flaster/Greenberg

(January 13, 2009)

Flaster/Greenberg

(November 11, 2008)

Flaster/Greenberg

(October 15, 2008)

Flaster/Greenberg

(September 10, 2008)

Greater Philadelphia Chamber of Commerce

(June 4, 2008)
Articles & Alerts
The Legal Intelligencer

(February 25, 2014)

The Legal Intelligencer

(October 29, 2013)

New Jersey Law Journal

(July 1, 2011)

Payment of 'Trust Fund Taxes' Before Bankruptcy Held Not To Be Voidable Preferences

Attachment of Retirement Benefits: How Safe is Your Nest-Egg?

The Legal Intelligencer

(July 13, 2009)

The Legal Intelligencer

(March 29, 2007)

Pennsylvania Law Weekly

(September 2006)

South Jersey Magazine

(March 2005)

New Jersey Law Journal, vol. CLXXVII, no. 6, index 476

(August 9, 2004)

New Jersey Law Journal, vol. CLXXVII, no. 5, index 402

(August 2, 2004)

Corporate Business Tax Credit for Eligible Brownfields Remediation Costs

(June 28, 2004)

Practice Areas
Industry Groups
News, Events & Articles
Admissions
New Jersey
Pennsylvania
Supreme Court of New Jersey
Supreme Court of Pennsylvania
U.S. Supreme Court
Education
Temple University, L.L.M., Taxation, 1988
Georgetown University Law School, J.D., 1985
Boston University, B.S. and B.A., summa cum laude, 1982

Member, Beta Gamma Sigma (National Honor Society for Business Students)