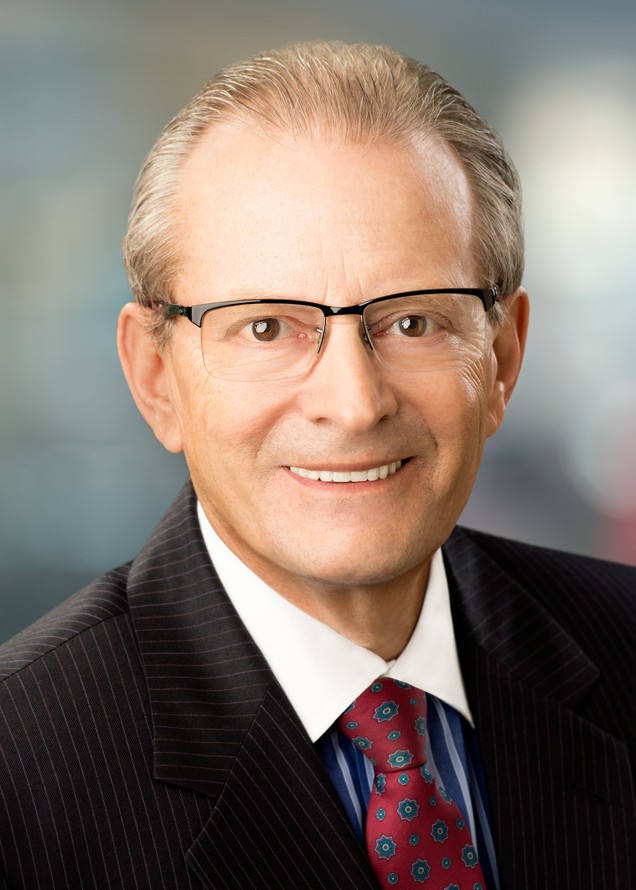 Marc R. Garber
T: 856.382.2237

F: 856.661.1919
Marc R. Garber is a business lawyer whose practice focuses on employee benefits law, executive compensation matters, ERISA litigation and business transactions utilizing employee plan assets, such as Employee Stock Ownership Plans (ESOPs).
With more than 30 years of experience representing plan sponsors, trustees, professional fiduciaries, third-party administrators and investment advisors, he has handled the design, implementation and administration of broad-based qualified retirement plans, non-qualified retirement plans, fiduciary counseling, design and compliance of welfare plans (such as VEBAS, COBRA, HSAs, FSAs HIPAA and Cafeteria Plans), and use of ESOPs to provide exit strategies for founding shareholders of closely held businesses utilizing structured financial transactions to provide tax deferral, as well as ESOPs and other equity-based plans for public companies. His clients include professionals, early-stage development companies, publicly traded companies, financial institutions, professional fiduciaries and trust companies, investment advisors and third-party plan administrators.
He is a previous instructor at the Philadelphia Employee Benefits Institute, and has in the past served as a member of the American Bar Association's Employee Benefits Section.
Mr. Garber has written and presented on topics including ESOPS, 404(c) compliance, executive compensation, ERISA fiduciary consideration, cafeteria plans, pension reform, qualified domestic relations orders, qualified default investment alternatives and ERISA investment products.
Representative Matters
Structuring ESOP transactions to enable founders of middle-market companies to retain control, yet dispose of significant ownership where the sales proceeds are tax deferred
Representing plan sponsors and other fiduciaries in tax and labor audits, and proactively curing plan document and operational compliance problems through agency curative programs
Preparation, negotiation and structuring of investment advisory agreements, plan participant communications and plan investment products
Establishment of closed-end proprietary mutual funds for investment advisory businesses
Due diligence on pension and welfare plans of target companies and restructuring and rationalizing the resultant programs for the combined entities in acquisition and merger transactions as well as dispositive transactions
Counsel to plan sponsors and fiduciaries in ERISA and state law litigation brought by plan participants challenging severance, retiree healthcare and the method upon which plan assets were transferred as part of a management-led buyout of a division of the plan sponsor of a multinational company based in Germany
Litigation counsel to plan fiduciaries in action brought by the DOL regarding Terminal Annuity Funding decisions and methods used to value assets for plan distributions and selection of annuity or insurance underwriters
Negotiating and documenting executive employment, separation and change in control agreements
Designed, negotiated and documented management buyout (using a newly created ESOP and stock bonus plan) of assets of and ongoing business of a subsidiary of a national insurance company
Multiple ruling requests to IRS and advisory opinions to DOL on subjects ranging from rabbi trusts and related deferred compensation programs to ESOP reinvestment of cash proceeds from a cash tender
Conversion of traditional defined benefit plans to hybrid plans, including cash balance arrangements
Counsel in ERISA litigation matters, including permissible cut-backs of retirement subsidies, ERISA section 404(c) and the Executive life fiasco
Authored many opinions on several employee benefits matters including: the permissible use of plan assets in investment transactions and to pay certain plan expenses; plan investment funds qualified as QDIAs; investment transactions of IRAs and qualified plans; Rabbi Trusts; and retirement plans qualified status
Advice to sponsors and fiduciaries respecting investment guidelines and procedures to minimize fiduciary risk
Design and documentation of executive compensation, parachute and change in control agreements, as well as separation and employment agreements, including equity-based and cash-based arrangements, restricted stock, phantom stock, SARs, for a variety of companies and executives; also prepared required SEC disclosures
Professional Affiliations
American Bar Association
Pennsylvania Bar Association
Philadelphia Bar Association
News
Press Release

(April 26, 2012)
Articles & Alerts
Legal Alert

(April 12, 2010)

Legal Alert

(November 12, 2009)

Legal Alert

(June 18, 2009)

Legal Alert

(Spring 2009)

Legal Alert

(April 26, 2008)

Legal Alert

(January 1, 2008)

Practice Areas
News, Events & Articles
Admissions
Education
Duquesne University School of Law, J.D., 1981

Senior Editor, Duquesne University Law Review

Temple University, B.A., magna cum laude, 1977