Flaster/Greenberg's Renee Vidal Participates in Chamber of Commerce Southern New Jersey Small Business Workshop
Photo Caption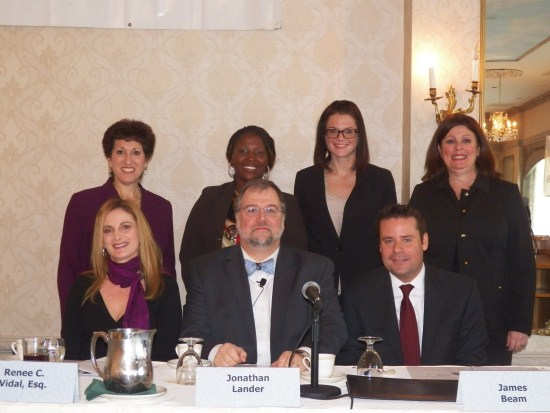 The Chamber of Commerce Southern New Jersey held a small business workshop on October 12th where a panel of experts discussed ways to plan for a company's success. Attendees were given advice on the businesses decisions they make every day, including ways to manage, enhance and grow their business.
Pictured above are (Top Row L to R): Beverly Volpe, Management Supervisor, Simon Public Relations Group, Inc.; Teresa Coaxum, Regional Advocate for NY, NJ, PR & USVI, Office of Advocacy, U.S. Small Business Administration; Erin Carty Lieber, Director, Strategic Initiatives, AmeriHealth New Jersey; Debra DiLorenzo, President and CEO, Chamber of Commerce Southern New Jersey.
(Bottom Row L to R): Renee Vidal, Shareholder, Flaster/Greenberg PC; Jonathan Lander, Senior Vice President, Senior Wealth Planner, PNC Bank; James Beam, Investment Advisor, PNC Bank Wealth Management.


Print PDF
Attorneys