Sweet as Sugar: Heartland Sweeteners Prevails in Appeal of Trademark Dispute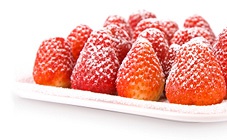 A federal appeals court upheld a decision by a U.S. district court judge that allows Heartland Sweeteners to continue selling store-brand sucralose, rejecting the arguments of McNeil Nutritionals, LLC, the distributor of Splenda, which had contended the packages infringe its trademark rights.
The United States Court of Appeals for the Third Circuit affirmed the district court's decision permitting Heartland to package and distribute Safeway's and Food Lion's sucralose products. The appeals court, however, reversed the district court's decision on Ahold sucralose packaging, which is distributed at Giant, Tops and Stop & Shop stores. The issue of the Ahold packaging was sent back to the district court for further proceedings and the matter was ultimately settled.
McNeil had sought an injunction, requesting that the district court immediately order Heartland to stop using its packaging. McNeil had alleged that the yellow packaging used by Heartland was a trade dress infringement of McNeil's own Splenda packaging and was designed to confuse consumers. The Third Circuit held the district court correctly determined that neither the Safeway nor the Food Lion packaging confused consumers. The court stated, "The overall impression created by the Food Lion and Safeway packages is not similar to that created by Splenda's."
The appeals court, however, held that the district court had incorrectly concluded that the Ahold packages were not likely to confuse consumers. The Third Circuit did not enjoin use of the Ahold sucralose packaging but instead sent the issue back to the trial court to determine whether McNeil had successfully proven two other elements required to show trademark infringement.
"This is an important decision that affirms our right to manufacture and sell our sucralose tabletop products," said Ted Gelov, Heartland's CEO. "It means that a lower-cost alternative to Splenda will continue to be available in national grocery stores."
Heartland Sweeteners LLC is an Indiana-based manufacturer of private-label artificial tabletop sweetener products.

Attorneys
Learn More